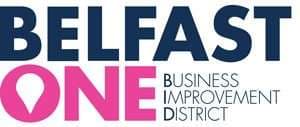 On Friday 30th October, Belfast City's business community voted Yes to the creation of a city centre Business Improvement District (BID). This decision was endorsed by an 84% Yes vote and the Belfast BID will trade as Belfast One.
We would like to take this opportunity to welcome Belfast as the latest BID on the island of Ireland. There are now BID's operating in the 2 largest cities on the island. Dublin Town will work with Belfast One and we will share thoughts, experiences and ideas to help ensure that our respective cities provide the best possible experience for our citizens and visitors.
The Business Improvement District system is seen internationally as the best model available to businesses to promote trade in their urban centres. There are now over 200 BID's in Britain and 5 on the island of Ireland. DublinTown was the first BID established in Ireland in 2007 and Dundalk and Dun Laoghaire have since established their own BID areas. Northern Ireland brought in BID legislation last year and since then Ballymena and now Belfast have established Business Improvement Districts. We can expect to see more BID's coming on stream as the businesses seek to work together to enhance their districts and ensure a greater share of market spend.