A million people to celebrate Easter Rising in Dublin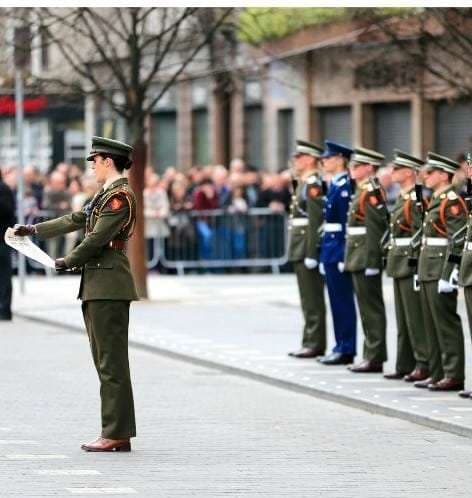 Dublin commemorates the 1916 this Easter Weekend
DublinTown welcomes the Easter Rising event programme arranged by Ireland 2016, the official state organiser of the 1916 commemorations, which includes a 4.5km parade double the size of that on St. Patrick's Day and the biggest cultural event ever staged in this country.
Over the course of the celebrations, footfall is expected to reach in the region of 1 million people, with 60,000 foreign tourists estimated to fill hotels across the city. This has the potential to boost the economy by up to €75 million.
In addition to this, the upcoming events, which mainly focus on O'Connell St, offers an opportunity for Dubliners and tourists to reacquaint themselves with the North side of the city, which has been for too long overlooked. DublinTown believes this will create a springboard for future development of this district.
CEO Richard Guiney comments: "This is a great opportunity for Dublin to welcome the Irish diaspora. We have come through a long and difficult recession but we are coming out the other side and the commemoration of the Rising is perfectly timed for us to celebrate our renewed hopes and expectations for the future."
For event highlights Click Here