Aerlingus College Football Classic kicks off this weekend!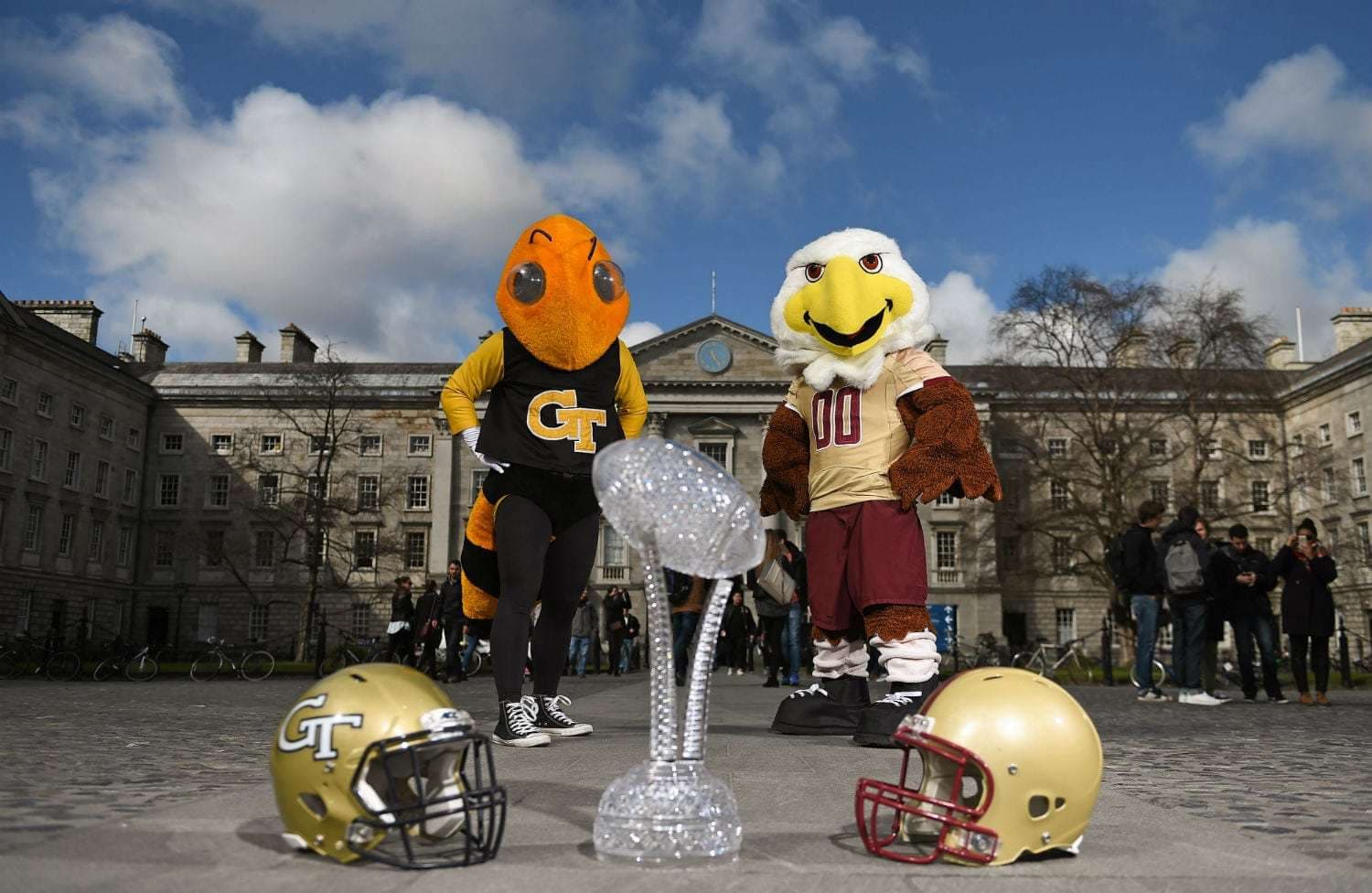 A surge of American College Football fans are set to touch down in Dublin this week ahead of the big battle between The Boston College Eagles and Georgia Tech Yellow Jackets on September 3rd.
Seats for this epic game in the Aviva Stadium are selling fast and with just days to go, now is the time to secure your seat for this event.
Thousands of tourists will be in the city to not only enjoy the game, but also have fun in the run up to the event. There is an abundance of events and activities happening in the city from September 1st to September 3rd. There is also post game activities to bring the event to an end, celebrating no matter who wins or loses.
The official game week schedule is now available.
Meanwhile, the Welcome Village at Trinity College Dublin will be the game headquarters throughout the game weekend with pep rallies, pre-game tailgate and much more being held right in Dublin City. For updates on the game follow @cfbireland
Last month, Special Olympics Ireland was chosen as the official charity of the Aer Lingus College Football Classic 2016.
The announcement was made at a photo call attended by Special Olympics Ambassador Jon Bon Jovi in Aviva Stadium along with Special Olympics Ireland athletes James Kelly and Fiona Bryson.
In one of numerous fundraising activities that will take place in the week prior to and at the game itself it was announced that one euro will be donated to Special Olympics Ireland for every ticket bought for the game. Ticket prices range €45 to €110 for premium level and are available through ticketmaster.ie
Keep up to date on what's happening in Dublin this week by following @DublinTown or log onto: www.dublintown.ie