Be Part of Dublin Town's Newest Gift Card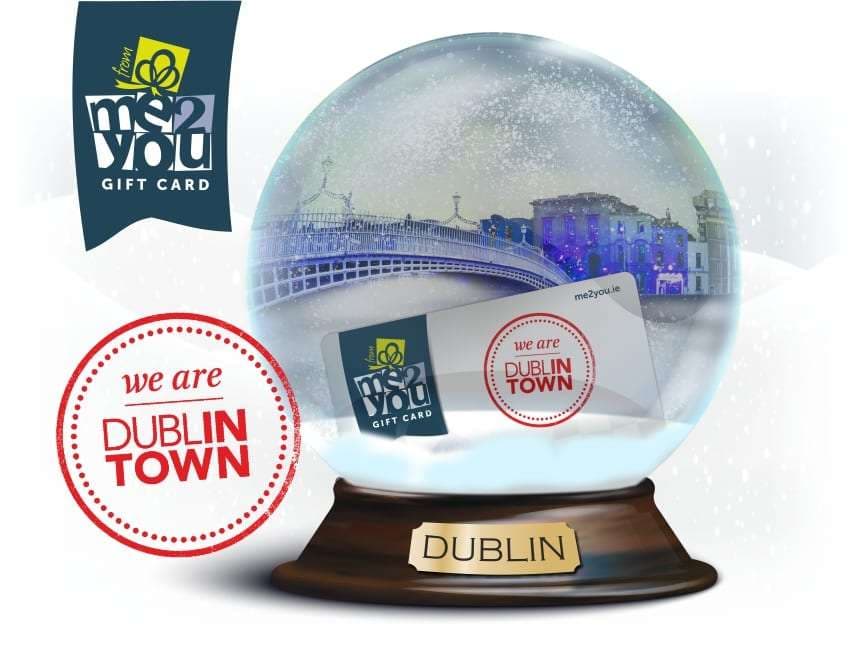 DublinTown has teamed up with FromMe2You to launch the DublinTown gift card just in time for Christmas!
This Christmas, FromMe2You have launched the Dublin Town gift card to enhance competition, reduce retailer commissions and create greater consumer choice.
They are the most competitive card on the market for retailers. By accepting the FromMe2you gift card in your business you will increase footfall, support local business and offer your customers more ways to pay.
The FromMe2You DublinTown gift card team sales are targeting large businesses in Dublin 1 and 2 and the Docklands to encourage employers to utilising Revenue's Small Benefit Exemption scheme whereby employers can give their employees up to €500 tax free as a gift card.
In order to ensure these businesses, choose the Dublin Town gift card to reward their staff they need to have the best range of choice in Dublin City.
Contact the team today on 01 554200 to sign up at their Special Dublin Town Retailer Rate or to find out more.