Co-ordinating the supports for rough sleeping on the streets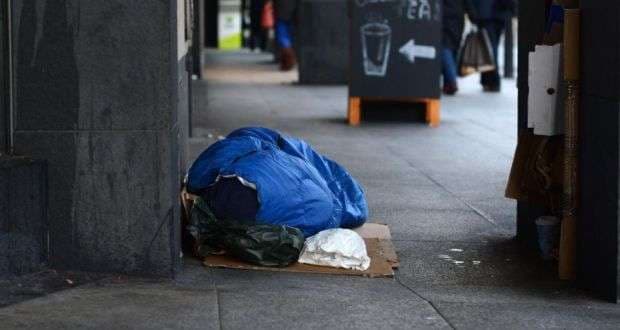 The level of homelessness in Dublin city reflects a major societal failure.  We all have to accept that we have to do better. In 2018 Dublin City Council's homeless budget will have trebled since 2014 but the issue remains as live as ever.
The discourse around the subject has become emotive as understandable feelings and frustrations come to the fore.  However, emotion alone will not assist us making progress in solving the underlying issues.  Rather we need to stand back and assess what we can do as society to chart a way forward.
In the first instance we need to consider the reasons which give rise to homelessness. For many there are undoubted economic factors exacerbated by the lack of housing construction and consequent rising rents in recent years. The obvious solution here is to build more homes whether they be provided privately or publicly.  As the city's population grows we need to create higher densities using the experience of larger cities than ours.
However, for others and particularly for many who find themselves rough sleeping, we must accept that the causes are complex and can involve untreated mental illness and addiction.  Again, that such root causes can lead to rough sleeping reflects further societal failure on our part.
In these instances addressing the underlying causes of a person's difficulties may be as, if not more important than addressing the consequences of their situation.
In this context the provision of a soup and sandwich without bringing people into contact with services that address core issues may in fact prove detrimental to their long term welfare.  It is only right and proper that services provide a seamless link with medical, mental health, translation and long term services, where one professional can refer a service user to another professional to assist in addressing the totality of the person's need.
In addition as a society we have a duty of care to our most vulnerable citizens to ensure that those assisting them are appropriately vetted and trained. It strikes me as difficult to understand how providing some supports on the city's capital streets in full view of the passing public assists in protecting the dignity of those availing of those services.  In addition to seeing people being fed on the busiest city streets I have seen people changing clothes, including underwear in full public view.  I genuinely believe that such services can be better provided with discretion.
Also, as a society surely we have a duty to ensure that we iron out gaps and duplications in service provision.  In order to do this we need to co-ordinate our efforts so that everyone is pulling in the same direction.  This is best done where supports are co-ordinated through a central agency and in Dublin I believe that should be the Dublin Regional Homeless Executive.
The solution it would appear, is for the co-ordination of efforts where agencies and voluntary groups work with the DRHE to identify locations where supports can be best provided.  For example, food safety can be best assured where there are kitchens; clothing provision is best provided where there are discrete changing facilities and outreach works best where people are met by trained professionals who are in turn linked into other available and relevant services.  We would advocate that all groups interested in improving the situation of those most in need and those most vulnerable would do so under license from the DRHE.  We advocate a better integrated and comprehensive support system which deals with the consequences of homelessness and rough sleeping but also addresses the causes of that vulnerability.
This opinion piece was written by Richard Guiney, CEO DublinTown