Covid-19 Return to Work Online Training Bundle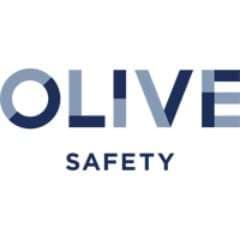 As you may be aware, the Return to Work Safely Protocol advises businesses to have a designated compliance officer in relation to Covid-19.
"Every workplace will have at least one worker representative in place to address these COVID-19 requirements. The worker representative should, together with the COVID-19 response management team, support the implementation of the measures identified in this national protocol."
DublinTown, in partnership with Olive Safety, has launched a new 'Covid-19 Return to Work Online Training Bundle' at a significantly discounted price.
This is to help train your staff as per the COVID-19 public health requirements and ensure you are ready to get back to work. At least one member of staff should take the Compliance Officer training, additional staff taking training recommended for Return to Work Induction.
The Training Bundle includes:
Covid-19 Compliance Officer [One person per business location should take this]
Covid-19 Return to Work Induction  [Recommended for workers not acting as Compliance Officer]
Infection Control [Recommended]
Hand Hygiene [Recommended]
There is overlap between the Compliance Officer and Return to Work Induction training, if you take one the other is not necessary.
Features:
Can be completed fully online
The Covid-19 Courses are in-line with the Government's Return to Work Protocol
Can be taken on Mobile Device, Desktop computer
24/7 customer support
The normal cost is €90, however DublinTown has organised the heavily discounted price of €15 per person.
Please note that your DublinTown membership details will not be accessible by Olive Training, you will need to register as a member for their site.
Instructions: