Crime Prevention Advice for Vacant Retail Premises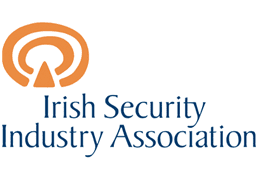 An Garda Síochána and the Irish Security Industry Association are providing the following crime prevention advice to keep retail premises secure at this time:
Ensure all entrance points to the building are protected with the best security solution, locks and bolts. If there are roller shutters, ancillary locking devices such as Shutter Locking Ram posts or Ground Locks should be used.
We would advise the removal and banking of cash from premises for businesses closing for extended periods. If you are keeping cash on site ensure your cash-safe is insurance rated for the appropriate amount.
Limit the amount of cash stored on the premises or in ATM's.
Consideration should be given to building a strong room/ Cash Office, where the safe, intruder panel & CCTV Recorder should be located.
Use lighting to draw attention and deter criminals from approaching entrances.
Routinely check the perimeter of your premises and inform Gardaí by telephone if you notice anything suspicious.
To allow for an appropriate response to a breach of security ensure that your alarm system is monitored by an Alarm Receiving Centre.
Periodically test your premises alarm system with your Alarm Receiving Centre.
You must only employ the services of a Private Security Authority (PSA) licenced alarm company to install and maintain electronic security systems, ensuring that the intruder alarm system is serviced at least twice a year.
Dual path intruder alarm signalling should be employed and connected to an Alarm Receiving Centre via, IP, GSM (Grade 3 or 4) or Radio backup.
Ensure that your alarm has adequate coverage, particularly in voids above ceilings, where Point to Point beams may be employed.
Vulnerable areas such as Cash Offices and where the intruder panel is located should have secondary devices to ensure a verified alarm is received by the monitoring centre.
If possible, install CCTV cameras which can be remotely monitored by an Alarm Receiving Centre and allow for the appropriate response should an incident occur.
Leave tills empty and open when not in use.
If CCTV is in use, ensure that signage is in place and complies with the requirements of GDPR.
Look for Garda assistance when attending to an alarm and consider employing the services of a Professional, Licensed Key-Holding Company.
If you are a business that is trading during this time, ensure HSE guidelines on social distancing are being adhered to. Ensure staff are keeping to agreed till limits and that you have effective cash management in place, with trusted staff lodging cash regularly.
The Retail Security Guide is available for download on the Garda website.