Date announced for Christmas Lights Switch On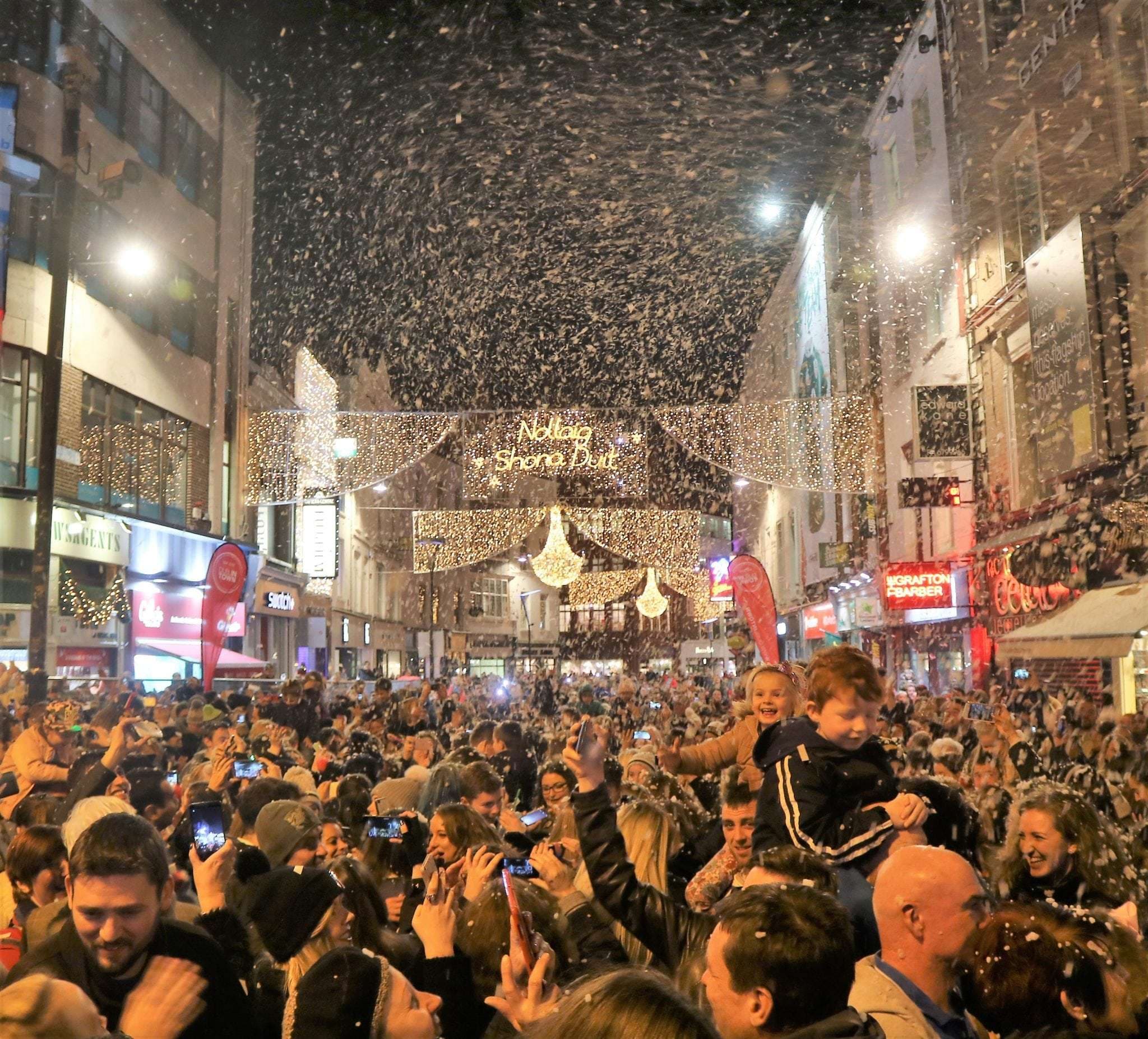 The date for Dublin city's Christmas Lights Switch On has been announced. 
On Sunday November 19th, 2017, the Christmas lights throughout the city's shopping district will be switched on. In previous years there were separate events for Grafton St, Henry St and O'Connell St. This year will be different with only one event to light up the city.
Clyde Carroll Director of Marketing and Communications for DublinTown, who put up the Christmas lights said:
Coming into town to see the moment the Christmas lights get switched on, which marks the official start of the Christmas season, has always been a thing for families and friends to come in and experience. But in recent years it has grown into a huge occasion in the city and last year an event on Grafton St was planned to cater for a crowd based on previous attendance but the crowd that showed up far exceeded our expectations and plans.

Having fully analysed what happened last year, we are completely changing how the lights will be switched on in the city to accommodate more people and make it a more comfortable experience for all, especially young children.

We have spent the past few months working on the plan with all city stakeholders and our partners on Dublin At Christmas, Dublin City Council.

We cannot announce full details just yet as the plan is in final planning approval but I am very excited to share it in a couple of weeks. All I can say now is, with our partners, we plan to light up the whole city, all streets in one day and that magical day will be Sunday 19th of November, follow DublinTown on Twitter and Facebook and Dublin at Christmas Facebook to stay updated on all things Christmas in the city and visit DublinatChristmas.ie when planning your visit to Town.