Dublin City Neighbourhood Awards Applications Open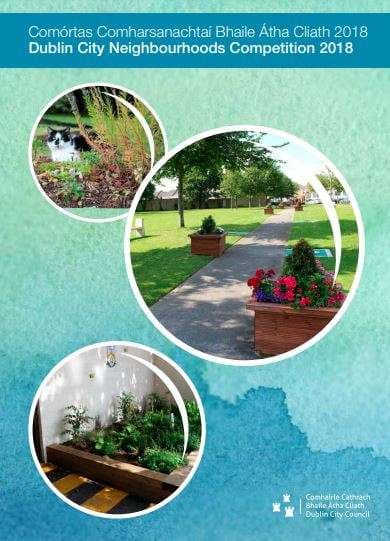 The Dublin City Neighbourhood Awards is back for another year and applications are open! 
The competition run by Dublin City Council, acknowledges in a meaningfully way the work done across the city by communities to enhance their neighbourhood. At a corporate level, the competition is used to foster a sense of civic pride, place and community and also to promote environmental awareness.
If you are interested in nominated a group see further information below, including an application form.
Completed entries must be returned to:
Dublin City Council, Waste Management, Services Division, 68/71 Marrowbone Lane, Dublin 8 or email to bernie.lillis@dublincity.ie Applications should be marked: "CITY NEIGHBOURHOODS COMPETITION 2018" and received no later than 4pm Friday 11th May 2018.
The Dublin City Neighbourhoods Competition is an annual competition for communities, schools and businesses in the city organised by Dublin City Council. It is an Area based competition with categories judged initially on an Area basis. The best entrants from each of the 5 City Council administrative Areas are selected to go forward to a citywide competition.
Applications are invited under the following categories: Residential competition, special categories, business competition, schools competition. The prize fund for this competition amounts to €75,000.
For full details see Dublin City Council website