Dublin Development plan consultation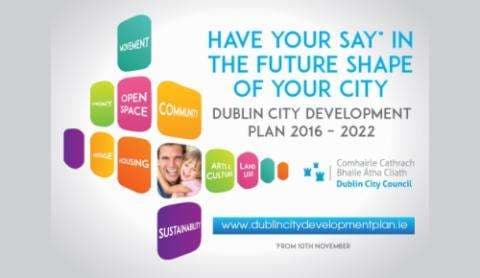 Dublin City Council is currently preparing the new City Development Plan 2016 – 2022. This Plan will set out a shared vision and direction for the future development of our city over the next six years.
The draft plan is currently out for public consultation. DublinTown will be making a submission on behalf of our members and would greatly appreciate your input into this process. The deadline for submission is December 11th, 2015. Please click here to view the draft plan.
Send any feedback to DublinTown to gerard@dublintown.ie