Dublin One receives its Purple Flag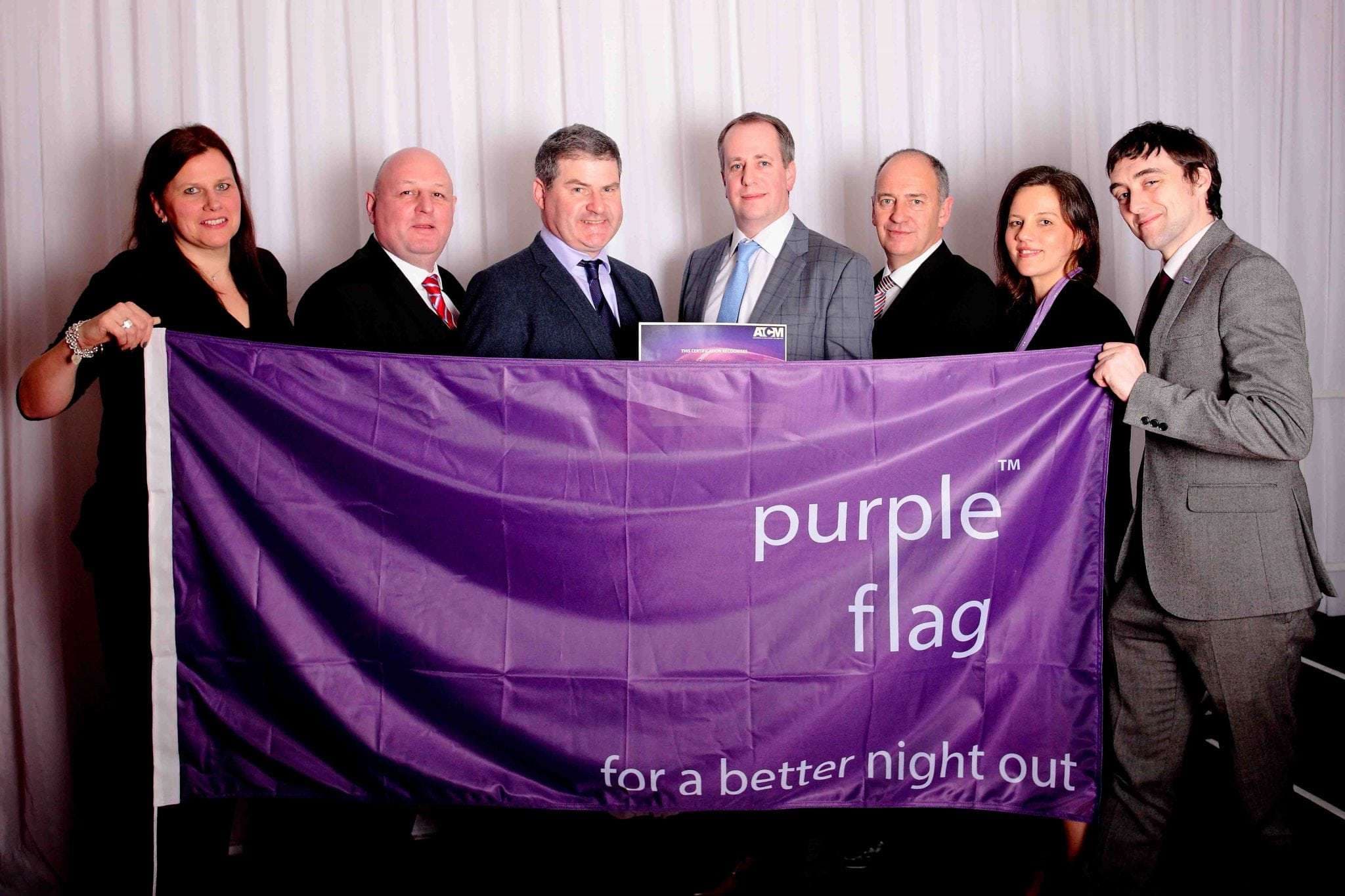 On Wednesday 8th February representatives of the Dublin One steering group were in Carrick-on-Shannon, Co. Leitrim to officially receive the Purple Flag. This award recognises the Dublin One district for the quality of the management and appeal of its evening and night time offering. Attending on behalf of the Purple Flag team were Richard Guiney and Gerard Farrell of DublinTown, Lorcan O'Connor of Carroll's Irish Gifts and also Chairman of DublinTown, John McPartlan, Dublin City Council's Public Domain Officer for the area and Sergeant Paul Maher of Store Street Garda Station.
Earlier in the day the other successful Purple Flag towns met to discuss how best to use Purple Flag to promote their towns as destinations as well as discussing possible solutions to the various issues that are impacting on town centre vitality. Also present at the meeting were representatives of the Department of Jobs, Enterprise and Innovation and from the Department of Arts, Heritage and the Gaeltacht.
DublinTown CEO Richard Guiney, who is also the Chair of Purple Flag Ireland made a presentation to the group about the importance of town and city centres actively integrating their day and evening offerings so that retail better support hospitality and vice versa. This will become of greater importance as town and city centres must rise to the challenges presented by the significant growth in online retail.
The Dublin One Purple Flag working group included members and input from DublinTown, Dublin City Council, Fáilte Ireland, An Garda Siochána, Local businesses and transport providers.