Dublin's Creative Quarter and Dame District successfully renew prestigious Purple Flag Status!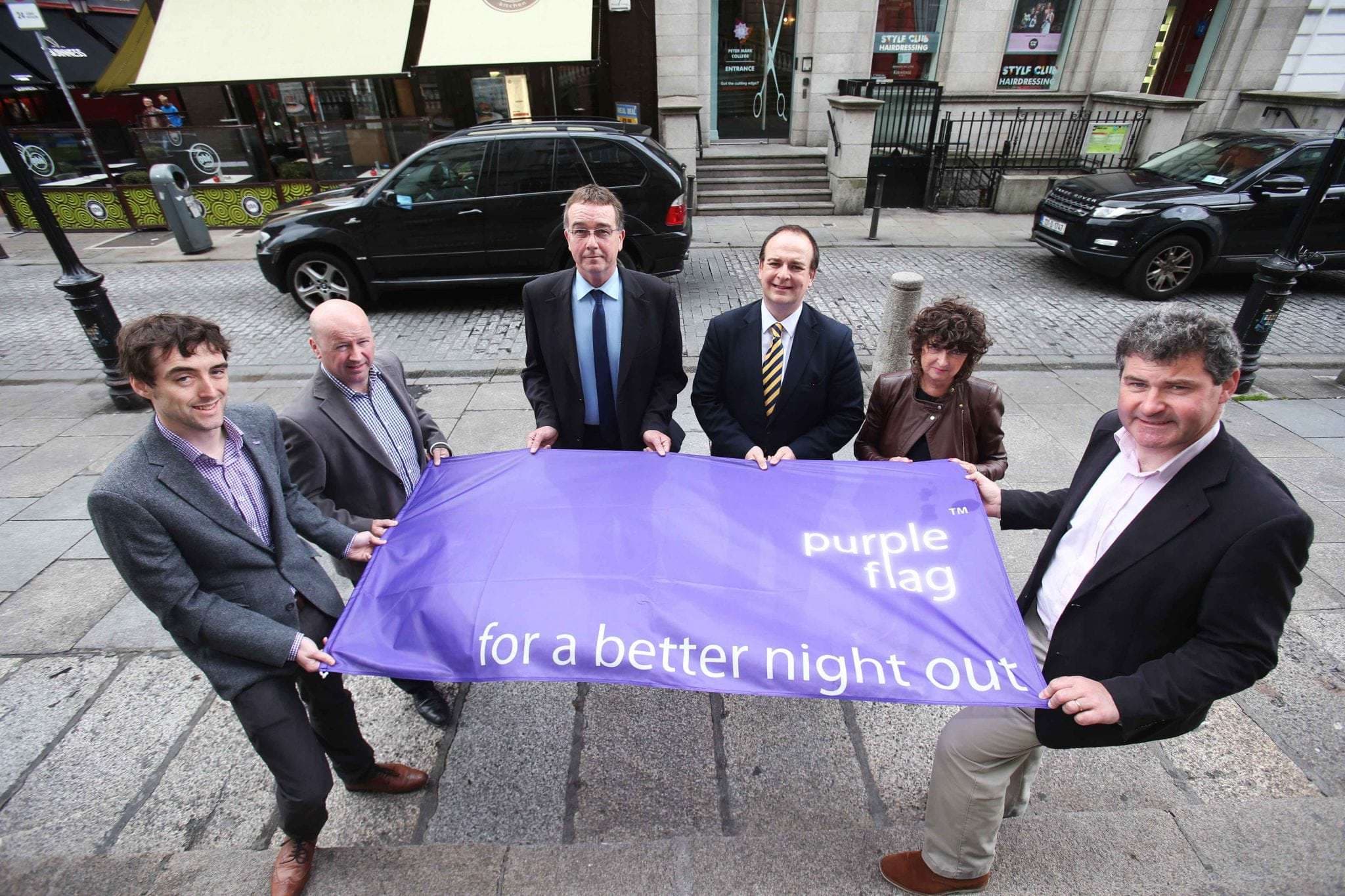 DublinTown is delighted to announce that the Creative Quarter and Dame District area of the city has been successful in renewing their Purple Flag status.
Purple Flag is awarded by the London based Association of Town and City Management (ATCM). The award recognises excellence in the management of the evening and night time economy. A Purple Flag area is acknowledged as a great destination for a night out and encompasses everything from shopping, dining, entertainment and socialising.
The Creative Quarter & Dame District received a visit from the Purple Flag independent assessment team in March of this year. The team judged the area in terms of Wellbeing, Movement, Appeal, Place and Overall Policy (Clear aim and common purpose). Having met and exceeded all the necessary criteria the area was awarded a renewal of its Purple Flag status – an honour it first received in 2013.
Speaking about the renewal, Richard Guiney, CEO DublinTown and Chairman of Purple Flag Ireland said "Purple Flag status is a prestigious and significant accolade for any area. Successful renewal of Purple Flag status speaks volumes of the unwavering commitment of businesses in an area to delivering the very best in terms of offering, service, quality and experience to customers. Dublin's Creative Quarter & Dame District were deemed exemplary by the award judges and this credit is due in no small way to the ongoing hard work and dedication of the district's business community in partnership with DublinTown, Dublin City Council, An Garda Síochana and Fáilte Ireland.  Together these partners share the vision of making this area a unique, inviting and special destination within Dublin City Centre.