DublinTown Ambassadors here to help this Easter Weekend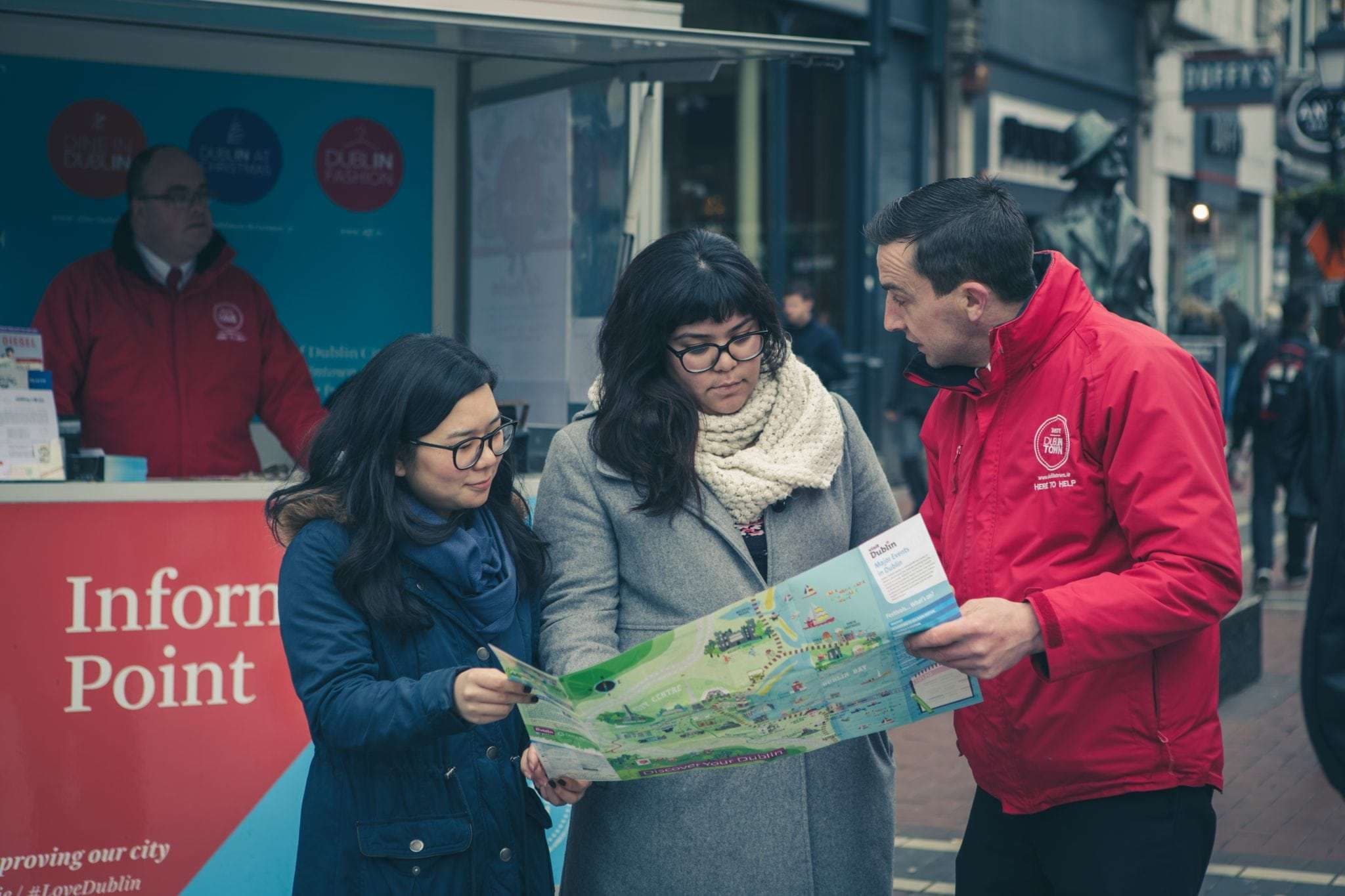 DublinTown Ambassadors have the information you need to know about this weekend's 1916 commemorative events

It's expected to be a busy weekend with hundreds of thousands of people making their way to the city's streets to catch the main Easter Rising commemorative events and our ambassadors will be  on hand to help with any visitors' queries.
With restrictions around O'Connell St on Easter Sunday during the parade, and hundreds of events planned for Easter Monday, it may get a little confusing, even for the locals.
Already our ambassadors' information kiosks are helping locals and tourists with questions about this fair city and this weekend will be no different.
Normally these information kiosks are positioned in four locations of the BID area: Westmoreland St by Bank of Ireland, Grafton St by St. Stephen's Green, Lower Liffey St by Woollen Mills and North Earl St at the junction of O'Connell St.
For this weekend, these kiosks will be moved to the O'Connell St area on Easter Sunday to assist those looking for access as well as helping to answer any questions visitors have in relation to the event programme.
On Easter Monday you will find our ambassadors mixing in with the crowds to offer guidance to anyone who needs it. Whether it's an event map, a recommendation for an eatery or information about the best place to go for a spot of retail therapy, our red coated ambassadors have the information you want to know.
For a guide to what's on see here