DublinTown Calls For Burden Sharing And Integrated Action To Save Businesses As City Reopens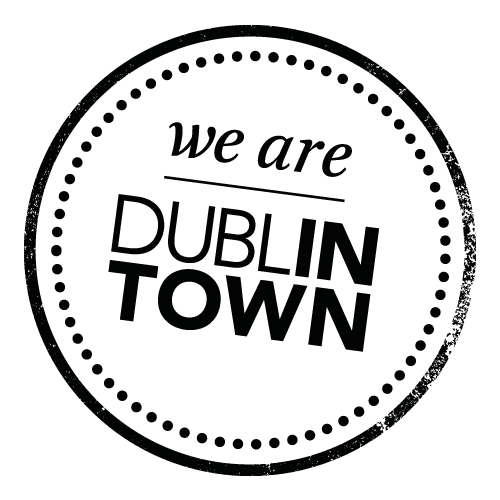 DublinTown publishes five-point action plan to reopen the City Centre
Dublin, May 15, 2020: DublinTown, the collective voice of businesses in Dublin city centre, has today published an action plan to support the reopening Dublin's city centre. The plan provides a framework for a phased controlled reopening of the city centre and follows direct consultation with its members and consideration of the current and predicted challenges faced as they reopen and ensure the safety of their customers in tandem with an economic restart.
Speaking about the plan, CEO of DublinTown, Richard Guiney, said: "As restrictions begin to lift and footfall increases, the health of people must be the first and foremost concern. The business community knows that this leads to compromise and hard decisions, which may not have been countenanced before the pandemic. DublinTown and its members will engage directly with national government, the city council and all relevant agencies to achieve a cohesive and integrated plan to preserve as many businesses as possible and protect employees and the city's rates base until normality returns. Without appropriate supports for businesses DublinTown fear that at least that one third of our members, upwards of 800 businesses, could cease trading by the end of the year."
Burden sharing
In its plan, DublinTown has called for a national working group to address the financial burdens business now faces as it recovers. Members are looking to play their part in the recovery and to offer benefit directly to customers and employees. However, overheads will inevitably rise in the months ahead due to the implications of navigating restrictions. A system of burden sharing based on gross profits to enable businesses to reduce overhead costs should be put in place.
Richard Guiney outlined: "As social distancing limits the number of people on commercial premises at any one time, businesses will potentially operate at a maximum of 45% capacity, limiting their viability given the current cost base. Businesses will require outdoor space, for seating and queueing, to assist in meeting overhead costs.  While Government support to date is welcome, not addressing overhead costs will result in customer-facing businesses folding, and much of the €6.5bn in support provided by the Government will be lost. Placing excessive debt on the shoulders of SME's will result in zombie businesses that are unable to perform or invest in the future. Supports in terms of grants, reduction to interest only loans, and liquidity measures would be required within the business chain, so that additional pressure is not placed on our social welfare," added Richard Guiney.
Transport and access
DublinTown's footfall cameras record 160,000,000 pedestrian movements annually equating to an average of 300,000 people visiting the core city centre each day. 67% of people use public transport to access the city and considering the physical distancing measures needed to stem the virus, that capacity will be capped.
Approximately 150,000 people per day will be unable to access that mode of transport.  "We need a practical debate that focuses on what can be achieved by maximising current resources. We need to invest in pedestrian and cycle infrastructure, allow for e-bikes and e-scooters, stagger business opening times, and maintain car access to the city. Pedestrianisation of certain streets is required to allow businesses to re-open."
DublinTown's plan is a cohesive approach based on the wide-ranging needs of businesses and their customers in the city impacted by the restrictions put in place because of the pandemic. "Our members know the customer experience, over the coming months, will determine the success of reopening the city and customer confidence will depend on successful containment of the virus. Businesses know their own premises, customers, and staff, and understand how public health guidelines can best be implemented within their own environment for the safety and welfare of all. It is essential they are involved in the dialogue and decision-making processes that impact them, their colleagues, and their customers," said Richard Guiney.
The full plan can be found here: click here to view.
ENDS
For more information contact:  
E: DublinTown@edelman.com | T:  + 353 1 6789333
Notes to Editor:
About DublinTown
DublinTown is the collective voice of businesses in Dublin City Centre, working to create a better city experience for all. They promote the city centre as the ultimate destination of choice for shopping and socialising while also improving the district through additional cleaning, graffiti removal, floral planting and other initiatives. DublinTown makes the city centre better by connecting influential people in authority with its 2,500 business members. They are advocates using examples and evidence to drive change.