DublinTown CEO & Chairman COVID-19 Conference Call With Minister Humphreys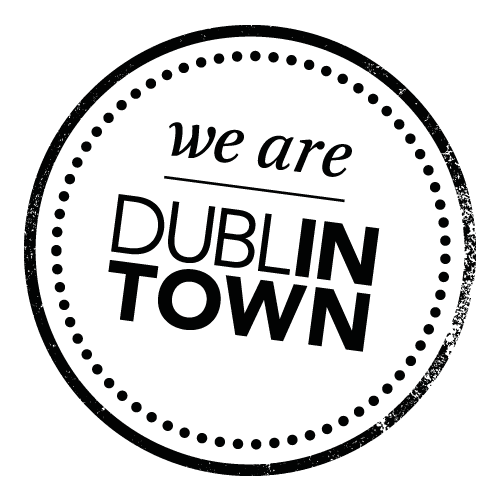 Earlier today DublinTown CEO Richard Guiney and DublinTown Chairman Cól Campbell (MD, Bewleys) participated in a conference call with Minister Heather Humphreys and her Department of Business, Enterprise & Innovation officials.
Below are the key points Richard and Cól made on behalf of the city centre business community and will continue to be heavily engaged with Government through Minister Humphreys and her department officials in calling for supports on your behalf.

DublinTown supports the Government's approach to help contain the spread of COVID-19, including radical steps announced on 12 March 2020. The advent of COVID-19 is unprecedented, and these measures are necessary. We hope the measures taken will enable our health services to manage the predicted new cases and limit contagion in Ireland, until a treatment is available, and preventative solutions found.
In the interim, DublinTown is hyperconscious of the impact that these measures will have on daily life of business in the city and the economy. The Footfall has trended downwards since the crisis began; the trend has accelerated as new cases are announced. Dublin city's 250,000 workers form a significant proportion of the city's customer base. As these employees increasingly work from home there will be obvious consequences for trade in the city. While the measures are necessary, more steps should be taken by the Government to lessen the long-term impact of these changes. We believe that the business community and its representatives should work with the Department of Business Enterprise and Innovation to consider contingency plans and solutions which may be required depending on the length of the emergency period.
The city-wide footfall declined by 5.6% compared with the same week (Week 10) in 2019. In ordinary circumstances we would have expected that footfall would have risen last week, with planned events such as the Ireland v Italy rugby game and as weather improved, when comparable to this week in 2019. Streets with a large restaurant/pub offer such as South William St. and Dame Court, saw the greatest declines. South William Street being down by 10.8% while Dame Court saw a reduction of 11.8% compared with 2019.
Members are reporting large reductions in trade across all sectors, retail as well as hospitality. Businesses have rebounded quickly following previous crisis, but we are now in very uncertain times. Our customer facing businesses really need our support to see them through this very difficult period. The crisis will come to an end at some point in the future and it is our view that businesses must be supported in continuing to trade and to maintain key staff until such time as normal life can resume. DublinTown customer facing member businesses employ 35,000 people and contribute approximately €1.75bn to the national economy. It is in the national interest to assist those business to transition back to normal trade as seamlessly as possible as soon as the crisis passes.
DublinTown's position is that we must maintain our employees in work and in health and also sustain business to be able to bounce back when we come out of the other end.
In order to achieve this we are calling for the following measures to be taken:
A key element of sustaining business is the provision of cash flow supports. DublinTown welcomes the Government's provision of €200m of financial support through SBCI. We further believe that it will be appropriate to utilise NAMA funds to augment the SBCI funds available to ensure that as many employers as possible can maintain their presence through the crisis. It may be beneficial to use this funding to guarantee a proportion of lending through the pillar banks.
As income reduces businesses will find it increasingly difficult to meet their costs. The State through costs such as rates represent a significant proportion of these outlays. For the duration of the crisis DublinTown is calling for the state to meet these local authority costs through a HAP style scheme, which would see central Government meeting local authority charges. This scheme would unwind as the emergency reaches a conclusion.
We have previously indicated our belief that the standard rate of VAT should be reduced to 20% while the hospitality rate be reduced to 10% as a matter of course, however, there is a strong argument to suggest that for the duration of the crisis VAT should be reduced lowest level permissible in accordance with the EU Directives. DublinTown recommends the postponing of Employers' PRSI until the crisis is resolved to assist employers in maintaining their core staff members.
DublinTown understands the reasoning behind the closure of schools and childcare facilities. However, we are equally conscious of the impacts that this will have on employers in front line and emergency services as well as those in customer facing businesses. In the current environment, it is not appropriate to expect older relatives to mind children. A solution to this dilemma must be found. It may be necessary to consider the opening of some childcare facilities in a controlled fashion to cater for such needs.
It is the nature of the current crisis that larger cities such as Dublin bear the brunt of the decline in trade. However, Dublin city has shown its ability to bounce back quickly from previous difficulties including the foot and mouth crisis in 2001. DublinTown is calling on the Government to work with us and our members to ensure that this is equally the case for the current difficulties. Ultimately we wish to ensure that we have a vibrant and vital city centre that will meet the needs of our residents and visitors and will continue to be able to attract investment. We can and will come through this but only where we establish a common cause and effort.
We can and will come through this but only where we establish a common cause and effort.
In order to assist us in representing you please take a moment to complete the following 4 question survey for us to feedback to the Minster.
Please fill out this brief survey to let us know how your business has been impacted and what DublinTown can do to help.
Kind Regards,
Your DublinTown Team.