DublinTown issue media release on Sandwich Board Tax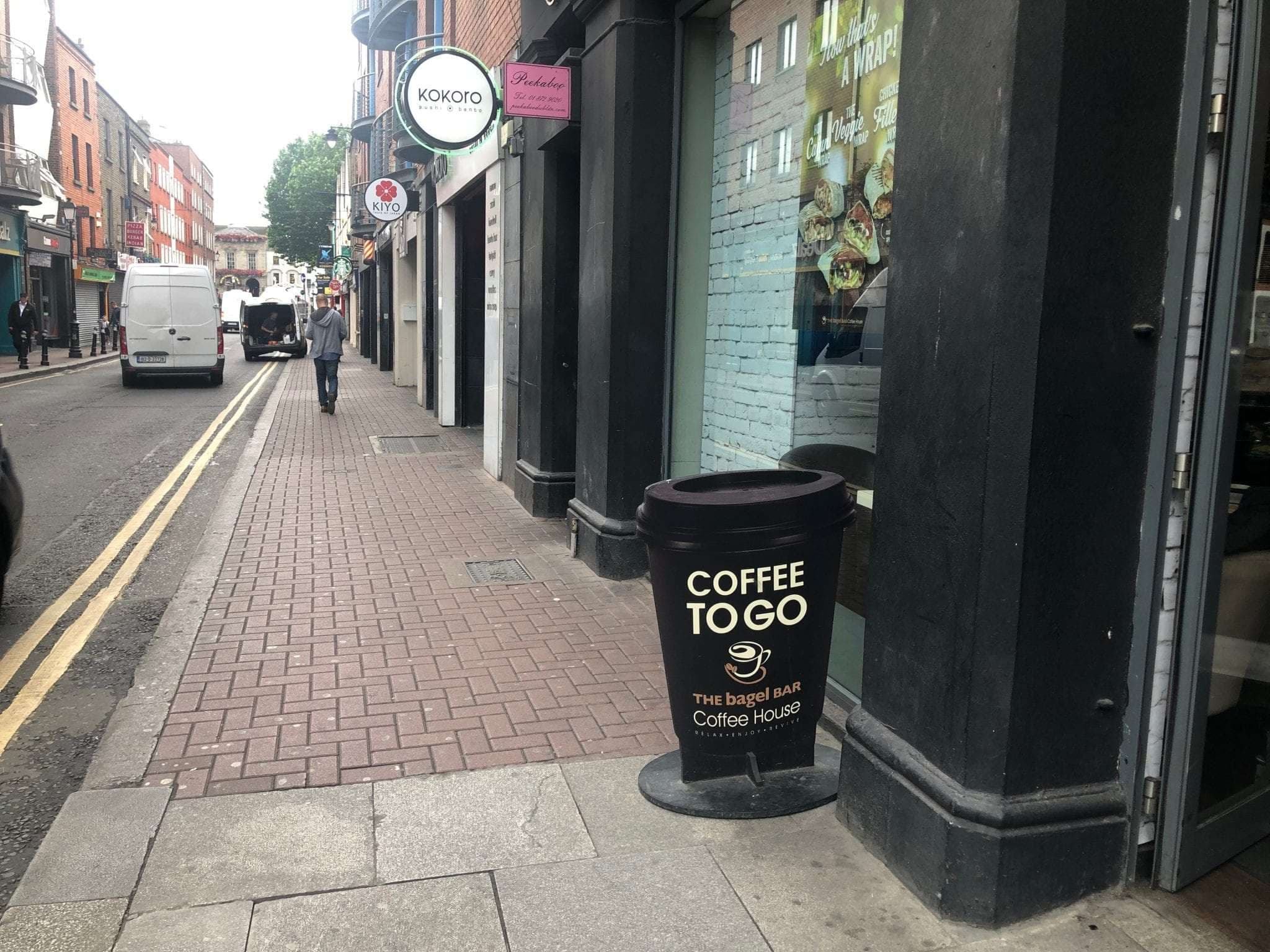 This week, DublinTown issued a press release to the media outlining just how much it will really cost businesses. 
Sandwich Board Tax to Cost Triple Dublin City Council's Quoted Cost
DublinTown has raised concerns about the recently announced Dublin City Council (DCC) charges to businesses using sandwich boards in Dublin's city centre. DublinTown has highlighted that the €630 charge which will come into effect from September 1 grossly underestimates the actual costs borne by businesses.
In addition to the base €630 charge, small family owned businesses are also obliged to complete an application form which is completely disproportionate to the request to have a removable temporary sign outside their premises.
This application form requires: 
"Site location map (1/2500 scale) A 1/100 scale drawing of the area to be licensed indicating the following:  proposed location of the advertisement structure.  All utilities/services in the area including lampposts bollards, fire hydrants, manholes, cycle stands, litter bins and all 'in situ' items of street furniture etc.  within 10m of the proposed area.  Photographs of premises, Photographs of Site Notice Copy of Newspaper Advertisement, Drawing to scale of the proposed item Details of design, specification and quality of proposed elements of street furniture, details of maintenance and cleansing schedules.  A certificate of structural stability may be required.  Evidence of public liability insurance cover indemnifying Dublin City Council must also be provided."
Complying with these onerous requests will, in all likelihood, require the engagement of an architect and will bring the actual cost of the license to approximately €2,000.
DublinTown members have noted the efficiency with which the Council has sought to implement this tax, comparing it to the time taken to repair broken and uneven paving and also the Council's failure to address the street clutter that the Council itself has direct responsibility for. They have further criticised the fact that enforcement officers have been removed from their regular duties to work on the role out of the Sandwich board tax.  This has directly led to a diminution of the street environment.  For example, loud and unauthorised buskers have appeared on city streets and are going unchallenged while they flout city bye laws.
While DublinTown and its members are conscious of the need to improve the pedestrian experience in the city centre, the organisation has pointed out the excessive amount of street signs, poles and the more invasive advertising stands from which Dublin City Council derives an income.  These are a much bigger issue for pedestrians.
Criticising Dublin City Council, CEO of DublinTown, Richard Guiney, said: "Dublin City Council appears to have lost focus with the imposition of this new tax.  Businesses don't know how the fees have been derived or how architectural drawings, which include fire hydrants, lampposts etc, could possible be required for permission to place a removable temporary sign outside their door. 
There are many issues of street clutter on the streets, most of which is under the direct control of DCC.  These are not being addressed. 
So why are Dublin City Council seeking the imposition of further excessive costs on the business community before attempting to get their own house in order?"