DublinTown Statement Regarding Comments Made About Its Current Renewal Vote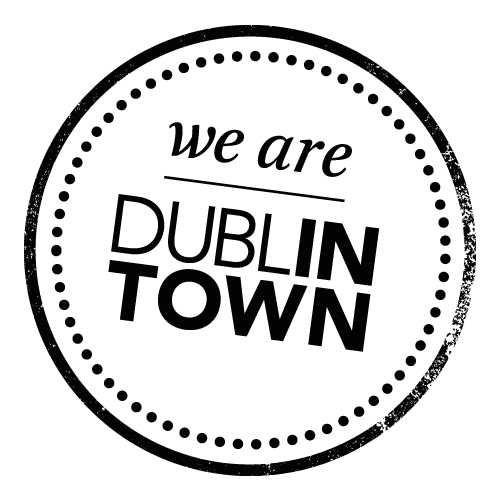 On Tuesday, June 27th, DublinTown was made aware of some of the misleading allegations, baseless accusations and mischievous falsehoods circulated by the 'No to Bid' campaign at their press launch in Dublin and in recent weeks.
Firstly, the 'No to Bid' campaign, spearheaded by Cllr Mannix Flynn and Adrian Cummins, CEO of the Restaurants' Association of Ireland, neither of whom are members of DublinTown or have a vote, have made the claim that the services DublinTown provides will be undertaken by Dublin City Council (DCC).
This is simply untrue. As stipulated in the Local Government (Business Improvement Districts) Act 2006, the services provided by DublinTown are additional to those provided by Dublin City Council.
The services that DublinTown provides are not services that Dublin City Council previously provided.
Dublin City Council will not replace or fund these services if DublinTown ceases to exist.  For example, Dublin City Council does not currently provide these services in Temple Bar or in any other part of the city centre.
Dublin City Council's CEO Owen Keegan has confirmed as much in writing, including the following points:
DCC does not have a budget in place for the provision of Christmas lights in 30 city centre streets
DCC provides a budget for graffiti removal from DCC buildings only.  There is no provision for graffiti removal from private properties
DCC provides a scheduled rostered cleaning service for all city streets. However it does not have a budget for a rapid response cleaning service as provided by DublinTown for its members
DCC does not have a budget in place to provide ambassador and tourist information services
As a member of Dublin City Council, we find it very surprising that Cllr Flynn is basing his campaign on something he knows to be patently untrue.
We are also surprised that the 'No to Bid' campaign has not offered any credible alternative.
DublinTown also calls into question the 'No to Bid' campaign's claim that it has the support of over 800 businesses in the BID area.
The people involved in the 'No to Bid' campaign started collecting signatures for a petition in March 2015.  Within a number of weeks, they were stating publicly that it contained 500 signatures.
They subsequently increased that number to 600 in media contributions and on one occasion on national radio raised this to almost 700.
They then reduced it back down to 500 in subsequent interviews.
They have never made this petition public, published it or allowed it to be viewed by the media, DublinTown or Dublin City councillors.  We can only assume that this petition is either fabricated or has been grossly exaggerated.
In relation to Mr Cummins' involvement in the 'No to Bid' campaign, 19 leading restaurants in the DublinTown area wrote to Liam Edwards, President of the Restaurants' Association of Ireland, to ask that their views be respected by the RAI and that it remain neutral in the DublinTown vote.
These businesses were concerned to see Mr Cummins vociferously calling for a no vote and speaking at the press conference for the 'No to Bid' campaign.
The restaurants had offered their facilities for the RAI to hold a meeting of its members who actually have a vote to discuss the RAI's position on this matter.
Despite this, Mr Cummins refused to acknowledge the offer. Consequently, this caused much annoyance amongst senior restaurateurs in the DublinTown area at the stance and comments being taken by Mr. Cummins.
Further, to this, 81 restaurant businesses participated in DublinTown's Dine In Dublin initiative in February 2017.
The majority of these businesses, completed a survey following the event and 98% said they would participate in it again.
These restaurants are aware that they must vote for DublinTown's renewal in order to see a 2018 Dine in Dublin.
DublinTown refutes the claim that footfall has decreased since we started monitoring it.
To clarify, DublinTown's footfall data is prepared and reported by Springboard (the company that prepares footfall data for Times Square, New York and London's West End).
DublinTown has no input into this collection or presentation.  Footfall has actually risen every year since 2011 in Dublin city centre, despite extensive LUAS construction works.
It is simply untrue that DublinTown increased the number of cameras to increase footfall.
DublinTown's members agree its budget on an annual basis. We provide a detailed breakdown of expenditure for everyone to see on our website, www.wearedublintown.ie.
We utterly reject any claims that DublinTown lacks financial transparency.
In relation to financial support from Transport Infrastructure Ireland during the course of Luas Cross City construction, the city and the business community were impacted by the extensive Luas Cross City (LCC) works.
Businesses in different parts of the city approached DublinTown to ask what could be done to drive footfall and sales during these works.
We felt it was incumbent that the marketing budget that was available to Transport Infrastructure Ireland / Luas Cross City be used to better promote the business districts that were directly affected by the works.
Working with local businesses, DublinTown organised a series of on-street events and promotions to encourage footfall and trade into the city during these works.
We lobbied LCC to provide funding to support these events to benefit and assist those businesses directly affected by the works.
We felt it was our duty to represent our members' interests and support them during these works and would query why other organisations have not done likewise.
All sponsorship received by DublinTown is acknowledged on promotional literature and our website, www.wearedublintown.ie, at the time of each event.
To suggest otherwise is misleading and defamatory.
DublinTown does not support Medically Supervised Injection Centres (MSIC) in the city centre.
Our position on MSIC is well articulated. We are not convinced that they are the right solution for the city and we have asked for them to be piloted in mobile units. We do not believe it is right to place a MSIC in a business district.
DublinTown would also note that Cllr Flynn sat on our board for a period of two and a half years.
During that time Cllr Flynn refused to provide any evidence or information in support of his contentions in relation to allegations about a lack of transparency.
Cllr Flynn refused to discuss his public criticisms and reasons for such criticism with the chairman, treasurer or audit committee.
He also refused an invitation to meet with the Company auditors.
Cllr Flynn was written to by the Company's solicitors on a number of occasions in relation to his defamatory remarks and his non-compliance with his Company Law and common law fiduciary responsibilities to the Company while serving as a board member.
Cllr Flynn is the only board member to refuse to sign up to the Company's ethical code for board members. These breaches of the Company's high standards of Corporate Governance were a matter of some concern to board members.
It is difficult not to be puzzled by Cllr Flynn's behaviour while a board member of DublinTown if his intention was to act appropriately and in the best interests of the Company.
Additional information
Every five years DublinTown must seek renewal from its business members through a plebiscite overseen by Dublin City Council.  That vote is taking place now and all ballots must be cast by 12:00pm noon on July 17th.
Further details on the vote and DublinTown's position can be viewed here
DublinTown provides many services that directly benefit member businesses and those who visit the city. To learn more about some of the main activities of DublinTown see here.