DublinTown Survey of Member Businesses on Grafton Street Area Pedestrianisation Trial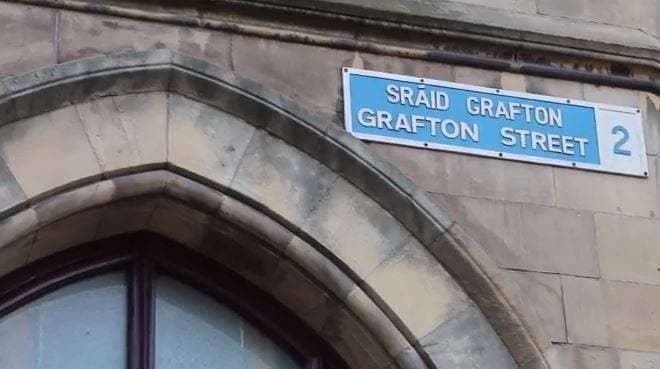 85% of City Businesses Want Pedestrianisation To Continue Permanently, In Some Format
There has been a great deal of debate over the past number of months regarding the pedestrianisation of streets within the Grafton street area of Dublin city centre. DublinTown, whose members are directly impacted by decisions on pedestrianisation by Dublin City Council, has been working closely with businesses and gathering feedback on the planned changes. DublinTown has regularly surveyed members over the past few months of the trials and in total has received over 300 individual responses from businesses in the affected areas. The findings of the surveys show that the majority of DublinTown member businesses in the greater Grafton Street area want the trial pedestrianisation to continue on a more permanent basis.
When asked about their preferences as to whether the pedestrianisation scheme should be made permanent, the majority of businesses replied to the affirmative. However, support is not unanimous, 15% of respondents said that they were firmly in the belief that pedestrianisation should be discontinued. But, 50% of respondents want the pedestrianisation to continue 7 days a week, while 35% want the pedestrianisation to continue weekends only, showing a total of 85% who want the pedestrianisation to continue permanently in some format.
There was especially good feedback and cooperation among businesses in and around South Anne Street, with special mention on the speed with which the footpaths were widened by Dublin City Council and the support given to businesses.
Commenting on the trials, Richard Guiney CEO of DublinTown said, "While this clearly demonstrates the positive attitudes towards the pedestrian trials from our business members, there were several issues identified as problematic by multiple businesses over several weeks. It was felt that addressing these issues would garner greater support for future schemes and improve the trading environment. These include: better provision of loading and delivery infrastructure in the area, improvements to the aesthetics of the barriers used for the road closures and traffic management system and street signage, improved messaging about car park access and a significant investment in road resurfacing, footpath repair and street furniture".
DublinTown has also been tracking footfall within the area over the course of the trials. While footfall numbers remain significantly lower than 2019 figures for the same period at approximately 60% of last year's totals, there are reasons to believe that greater pedestrianisation will increase business capacity, pedestrian numbers and dwell time in the city centre.
DublinTown would like to see similar pedestrian trials in other areas of the city and has noted that there are no Northside locations chosen as of yet for pedestrianisation. For example, pedestrianising Lower Mary Street will create better flow of footfall from Henry Street and provide connection to the diverse range of businesses on Capel Street. DublinTown is therefore calling for the immediate pedestrianisation of Lower Mary Street, an initiative that was already agreed as part of the Dublin One project two years ago.