DublinTown Welcome Decision by Dublin City Council to Vote in Favour of Regulation of Busking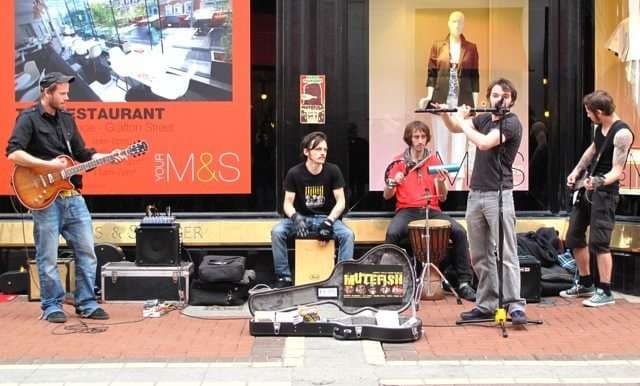 DublinTown, the collective of 2,500 businesses in the city centre welcomed the decision by Dublin City Council to vote in favour of regulation of busking in Dublin City Centre. This regulation includes a limit on the level of amplification during performances.
DublinTown and its members strongly support street performance in Dublin, it adds to the charm and appeal of the city centre but some street performers cause serious disruption for businesses and their customers in the city centre.  This is generally due to excessive amplification but there have also been incidents where acts can cause health and safety concerns for members of the public.
Commenting on the decision Richard Guiney, Chief Executive of DublinTown said  "We welcome the decision by Dublin City Council this evening to regulate busking in the city centre.  While amplification is allowed, it will be restricted to 80 decibels which should work for everyone.  Regulation is common in many cities and we believe that it will bring a balance to Dublin city also.  DublinTown and our members businesses will monitor the implementation of the bye laws during the six month review period provided for by the Councillors and if required we will make appropriate recommendations for improvement.  Dublin is a vibrant city, buskers are an essential element of the city's vibrancy and uniqueness and we welcome the artistic and theatrical quality that they bring to city life.  However, many businesses and indeed members of the public felt that excessive amplification was undermining their enjoyment of the city.  These new bye laws will, we believe, allow for sufficient regulation that will ensure that we can all share Dublin's unique charm."