DublinTown Welcomes New Era For The Northside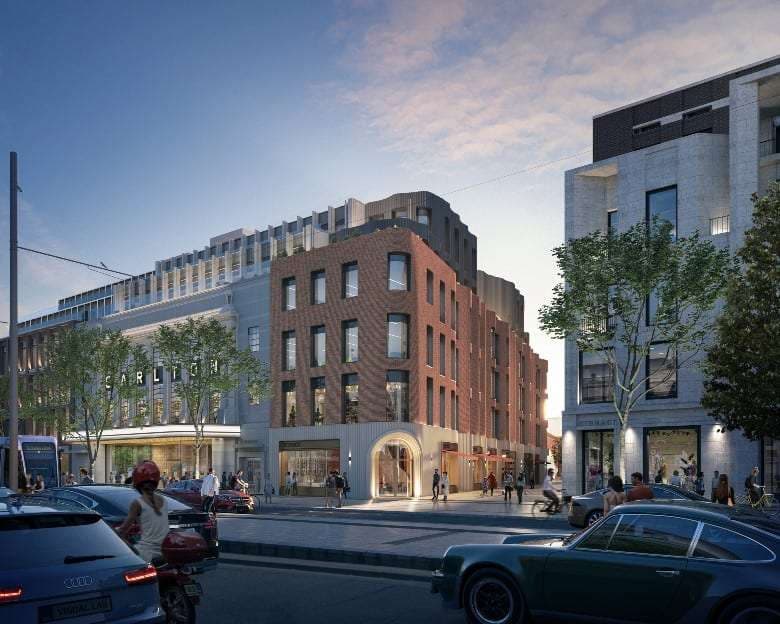 DublinTown believes that Hammerson's plans will future proof the district, and will encourage additional visits to the city's northern commercial core. We further believe that the proposals will act as a catalyst for additional investment within the district at a time when it is much needed.
DublinTown believes that the proposals are entirely consistent with both the aims and vision of the Dublin One Project. The use of urban centres is changing. The proposals which have been granted permission will help Dublin meet those changing needs and expectations. This is particularly true of the proposal to enhance permeability within district and also the creation of high quality recreational spaces where Dubliners can meet with friends and family, making the city a more liveable and lived in location.
These enhanced pedestrian flows will further increase the viability of proposed projects such as the cultural quarter on Parnell Street, connecting them to the city's commercial core. The combination of these attractions as well as hotel development within the overall district will serve to encourage greater tourism engagement north of the Liffey and will give greater balance to tourism flow throughout the city.
DublinTown together with our members have engaged with Hammerson and it is clear to us that there is widespread support for the proposals amongst the city's business community. DublinTown looks forward to working with both the developers and appointed construction companies to minimise any potential disruption for neighbouring businesses and the public during the construction phase. In this context we would note the successful construction projects in progress throughout the city's commercial district at this time.
We see these ambitious proposals as a vote of confidence in Dublin City Centre and in particular the Dublin One district. We see the development as an exemplar for the 21st century, which respects Dublin's unique heritage while meeting the changing needs and expectations of Dubliners and visitors to our city.