eBay Retail Expansion Programme Generates €1 Million for Irish SMEs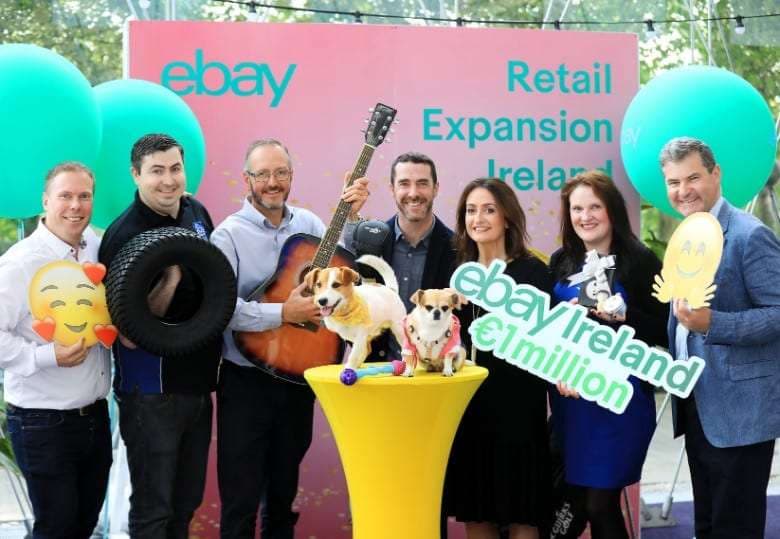 Earlier this year, DublinTown partnered with eBay Ireland to support their Retail Expansion Programme, an initiative launched to support Irish SMEs sell more of their products online. Since then, there has been €1 million in sales generated by Irish SMEs taking part in the pilot.
The programme, which commenced in March, was developed by eBay in partnership with Enterprise Ireland, the Design and Crafts Council Ireland and DublinTown to support local Irish businesses reach new audiences in Ireland and around the world.
eBay's Retail Expansion Programme sees experts from eBay provide support to SMEs around the country who wanted to start up or expand their online presence. Participants receive one-to-one support and take part in training programmes that cover eBay selling basics, digital upskilling, marketing and Search Engine Optimisation.
Of the more than 50 businesses in Ireland who joined the pilot programme, many reported an uplift in overall sales of between five and twenty per cent. The items span all categories on eBay including homeware, fashion, beauty, food and even pet accessories.
Significantly, 54% of Retail Expansion sellers had never exported their products to overseas markets prior to joining the Retail Expansion Programme. And now, 80% of sellers are exporting to up to eleven different markets across the world.
As the programme continues to expand, DublinTown are proud to help those of our members participating to grow their digital presence and showcase their businesses to the world.