ECCO Creates 15 Jobs with New Grafton Street Store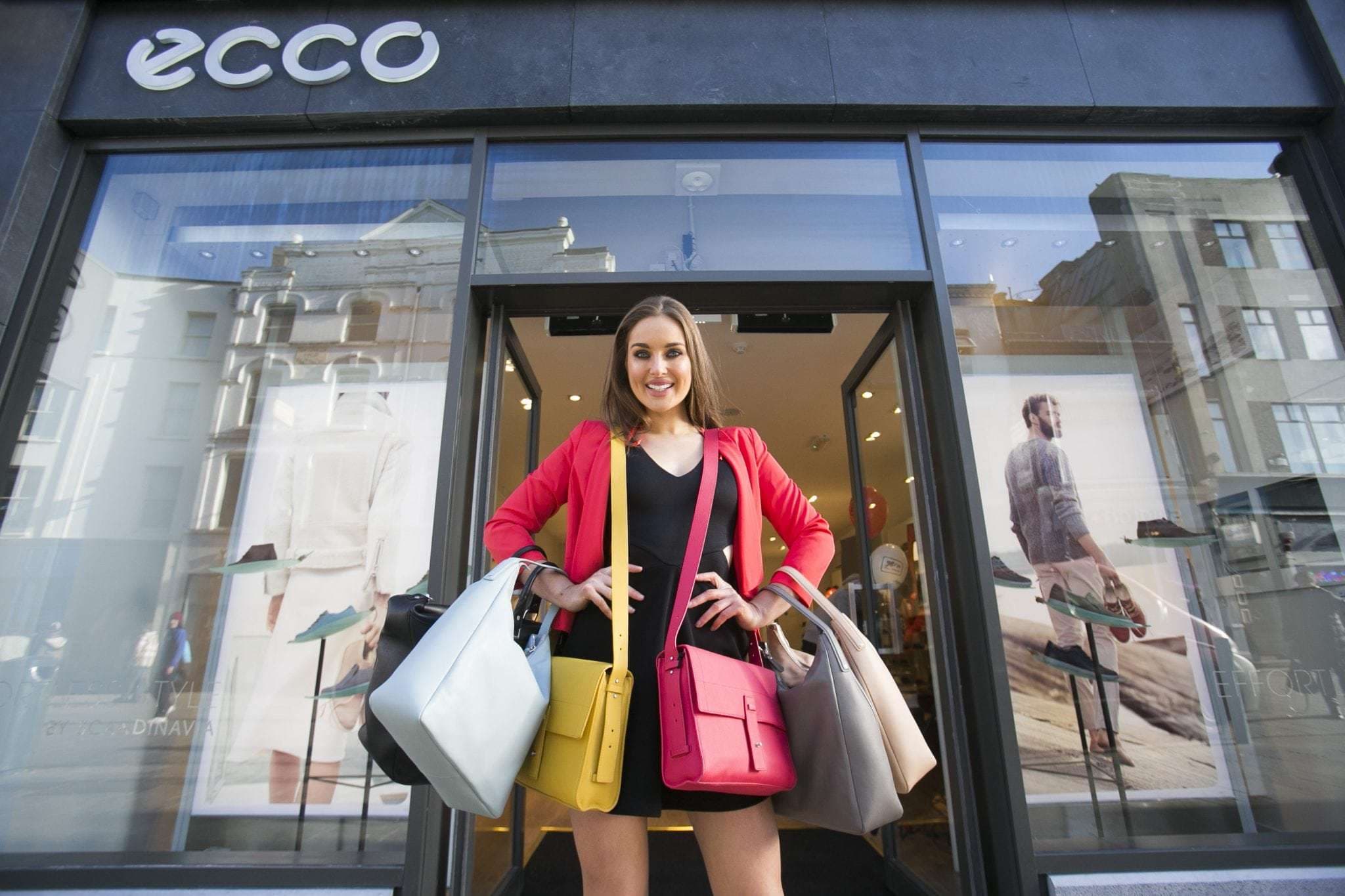 ECCO shoes officially unveiled its new flagship store on Dublin's iconic Grafton Street today, creating 15 new jobs in the city. Model and fitness advocate Roz Purcell was on hand to cut the ribbon alongside store manager Marius Stan. The store, which is the Danish company's 14th stand-alone store in Ireland
The 1000 sq. ft. store stocks a huge array of ECCO ladies, Men's, Sports and Handbag ranges. ECCO plans to further expand its presence in Ireland with the opening of additional stores and major investment in refurbishing up to 6 stores throughout 2015.
Speaking about the new store, Managing Director of ECCO Ireland, Paul Lyons said "We are delighted to join a host of fantastic stores on the most iconic shopping street in Ireland. This is ECCO's 14th standalone store in Ireland and we have plans to expand further throughout the next two years. I am excited to introduce the new store and indeed collections to Grafton Street shoppers."
Founded in Denmark in 1963, ECCO footwear has since grown into a global brand with factories and retailers across the world. With footwear for all ages and most outdoor pursuits including walking boots, comfort shoes, sandals, golf and sports style shoes. Around the world ECCO has earned a unique reputation for comfort, quality and value for money.
A family owned company, ECCO manages the entire manufacturing process from start to finish; ECCO designers develop the collections, ECCO owned tanneries produce the leather and ECCO owned factories make the shoes sold across the world. As one of the leading leather makers in the world it's no surprise that ECCO produce leather for some of the world's leading retailers, including Louis Vuitton, Alexander Wang and UGG; all of which makes ECCO unique in the global shoe industry.