Galaxy official sponsor of Dublin Fashion Festival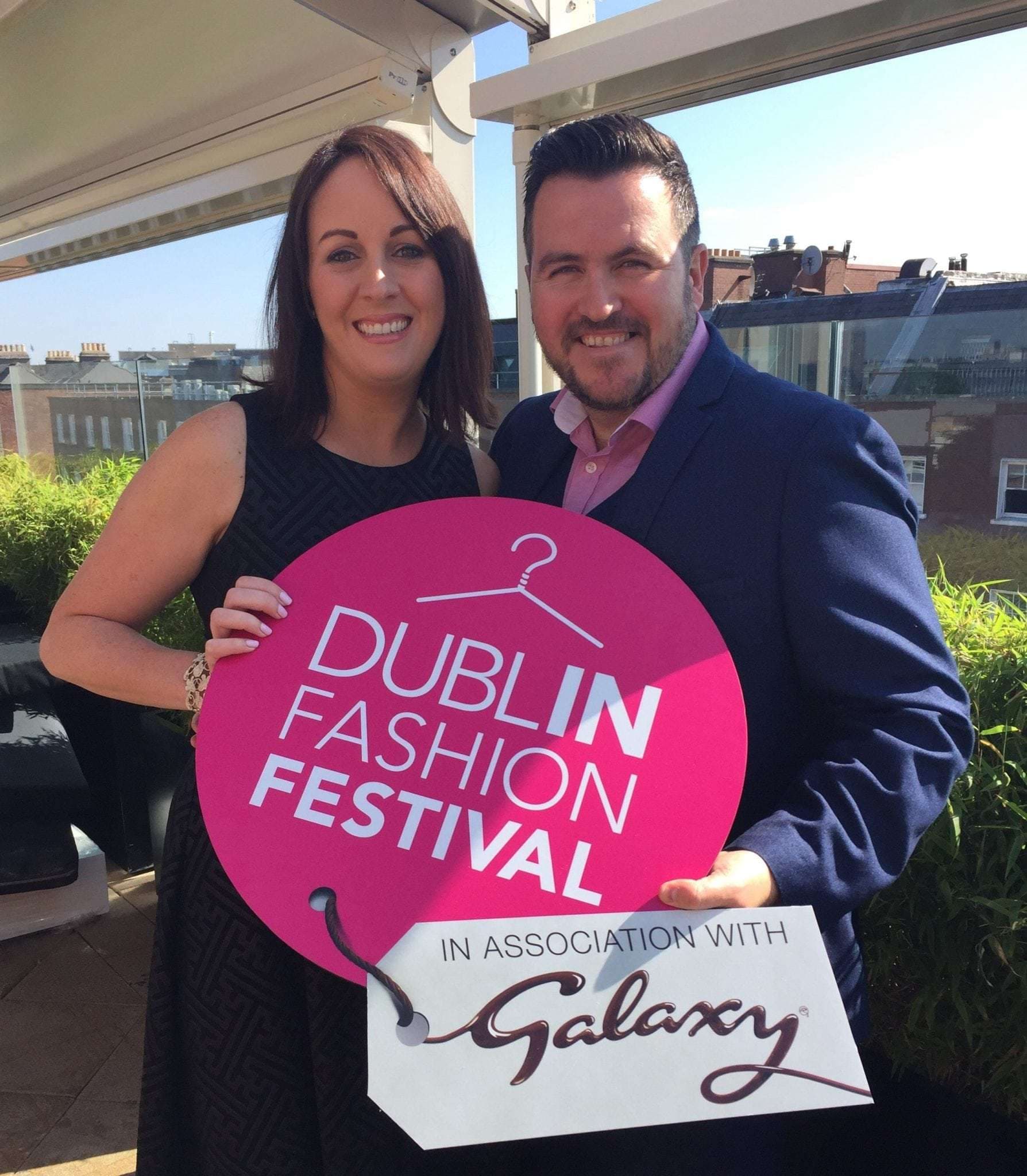 GALAXY is unveiled as the official sponsor of Dublin Fashion Festival 2016

The collaboration reflects Galaxy's long association with style making it a perfect fit with Dublin Fashion Festival. Now in it's seventh year, Dublin Fashion Festival has grown to be an influential week of fashion events and celebrations turning the city into a catwalk.
Smooth meets style with GALAXY® and Dublin Fashion Festival coming together to make the festival bigger and better.
Today's announcement comes on foot of findings by GALAXY that reveal how clothes make Irish people feel, who influences our style, who we are dressing for and what is considered Ireland's worst style faux pas.
During today's announcement, GALAXY® gathered a panel of style and fashion experts to discuss the findings. Designer Brendan Courtney, snapchat superstar James Butler, fashion maven Jules Fallon, Dublin Fashion Festival's first Young Designer of the Year winner and current designer for River Island, Claire Lynam and designer Sonya Lennon of Lennon Courtney.
The panel added insight to the most interesting survey findings, including:
How clothes make us feel
Nearly eight in ten (78%) Irish people feel more confident when they wear clothes they feel good in. However, this figure climbs to nine in ten for women (88%).
Who inspires our style
Surprisingly stars like Kim Kardashian and Alexa Chung aren't as influential as our circle of friends, with six in ten saying that they are most influenced by their friends, while just one in three are influenced by celebrities.
Who we dress for 
Over half of us, six in ten, like to dress for our other halves'. However, men (66%) are even more likely than women (59%) to consider their partners when dressing themselves.
Most of us are concerned with being practical when it comes to clothing, six in ten dress for comfort and for the weather, while one in three prioritise looking good and being on trend.
Fashion faux pas
While the research identified many fashion faux pas, the one identified as the worst was socks with sandals as cited by one in three of those surveyed.
Women ranked their top five instant style upgrades as:
High heels – the overwhelming 'go to' item for one in four women
Stylish scarf
A stand out coat
Statement handbag
Lipstick
Mens Favourite Item of Clothing
While the likes of Conor McGregor are boosting the popularity of suits and tailoring in menswear, overall men's favourite item of clothing is their jeans, with one in three saying they cannot live without them.
Eavan Hayes, Galaxy Marketing Manager at Mars, speaking on behalf of GALAXY® said:
We are delighted to make that existing relationship official today and look forward working together with Dublin Fashion Festival to unlock the festivals potential even further. It's an amazing platform for Irish fashion, but more importantly it's accessible to everyone and that's what GALAXY® love most. Style, like chocolate, is an everyday luxury and should offer something to everyone.  We feel that the festival is something that every GALAXY® guy and girl can truly enjoy. We are delighted to be part of it and we will have some stylish surprises coming down the line.
Clyde Carroll, Director of the Dublin Fashion Festival said;
We are delighted to have GALAXY® on board as the festival title sponsor this year. We have worked closely with the brand and I think they are the perfect partner to make the Dublin Fashion Festival bigger and better than ever this year. We want the festival to be open to everyone in Dublin city and it's great to work with a brand that shares our values and can add real value. This year marks the seventh Dublin Fashion Festival and, with the help of GALAXY®, we look forward to the best Dublin Fashion Festival ever.
This year the Dublin Fashion Festival will take place September 6th – 11th