Gardai brief Dublin One members on policing in their district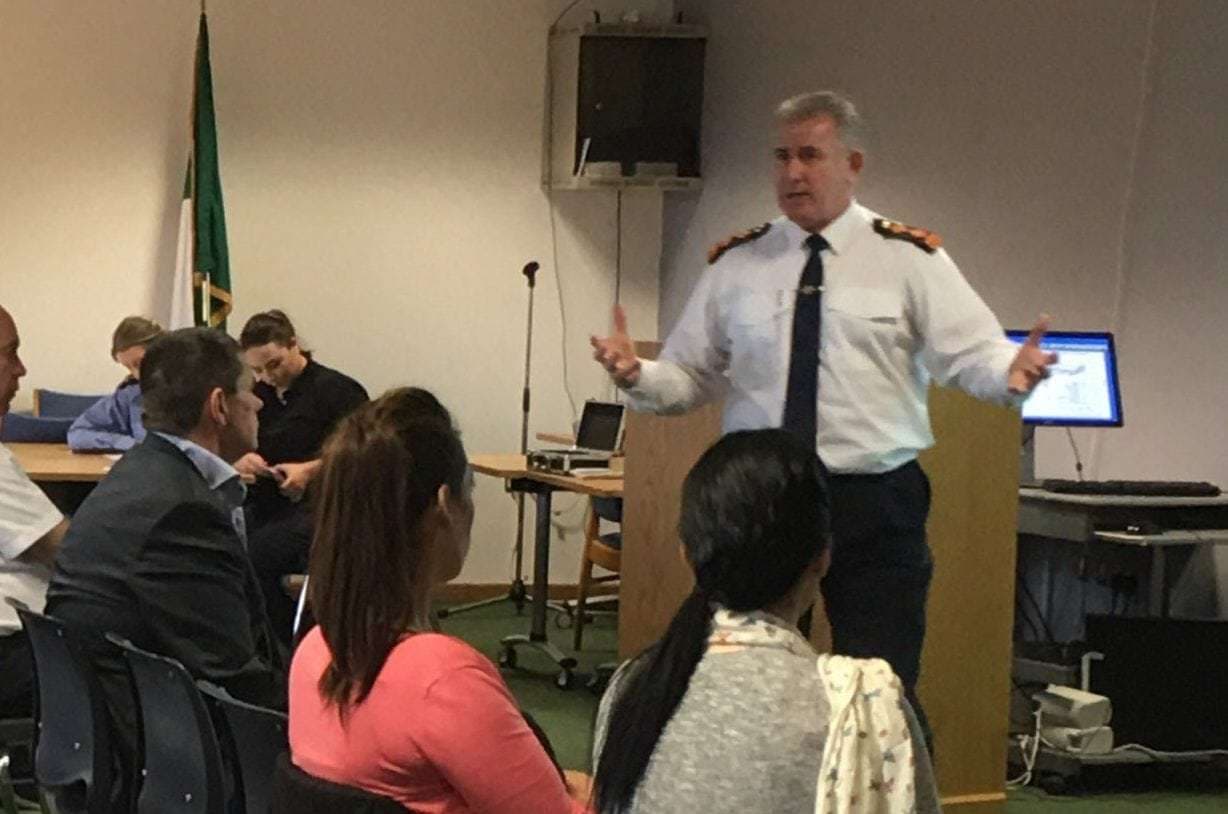 DublinTown members in the Dublin One district were briefed by Chief Superintendent Pat Leahy on policing in the district. 
The meeting, organised by DublinTown and Store Street Gardai, brought local businesses and local gardai together to discuss how best they can work together on issues relating to their area. Chief Superintendent Pat Leahy addressed the floor about current policing plans and reiterated the need to have a strategic partnership with DublinTown to ensure business needs are met when it comes to policing in the area. He reminded businesses that reporting issues and liaising with community gardai on a regular basis is a key element to successful policing.
New members to Store St were also introduced. Superintendent Gerry Murphy ensured businesses that successful operations that are in place within the area will continue to be in place, and the great work carried out by his predecessors will remain.
DublinTown CEO Richard Guiney also addressed the floor, commending the work of the Gardai and how far they have come in the last five years to improve the area. He echoed the need for this partnership to continue as although things have improved, there is still a lot more to be done.