Green for Micro Workshop: Small Changes, Big Impact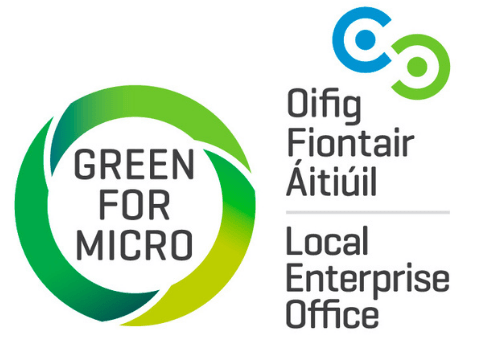 Businesses can avail of learnings and grants related to sustainability by attending this free Green for Micro programme workshop.
Open to all micro & small enterprises (employing between 1 and 50), this workshop will outline how other businesses have implemented green initiatives and are enjoying the benefits, such as:
Increased cost savings
Improved resource efficiency (for example: using less energy, water and materials/packaging)
Opportunities for higher and additional value on products and services
Increased access to customers, improved corporate image
Reduced environmental footprint and greenhouse gas emissions
When you complete "Green for Micro" there is significant grant support available to help your business reduce its energy usage and bills.
Additionally, participants can organise to have a "green consultant" assigned to their business for an equivalent of two days who can help you cut through red tape and identify savings.
Whether your business is looking to learn more or begin availing of these supports, this workshop is not to be missed.
Date: August 22nd 2023
Time: 10am – 11am
Where: DublinTown Offices, 43-45 Middle Abbey Street, D1
RSVP: Click here to register.
An option to view online will also be available for those who register.
We hope to see you there.