Joint Statement: Cllrs reaffirm council has no budget for DublinTown cleaning service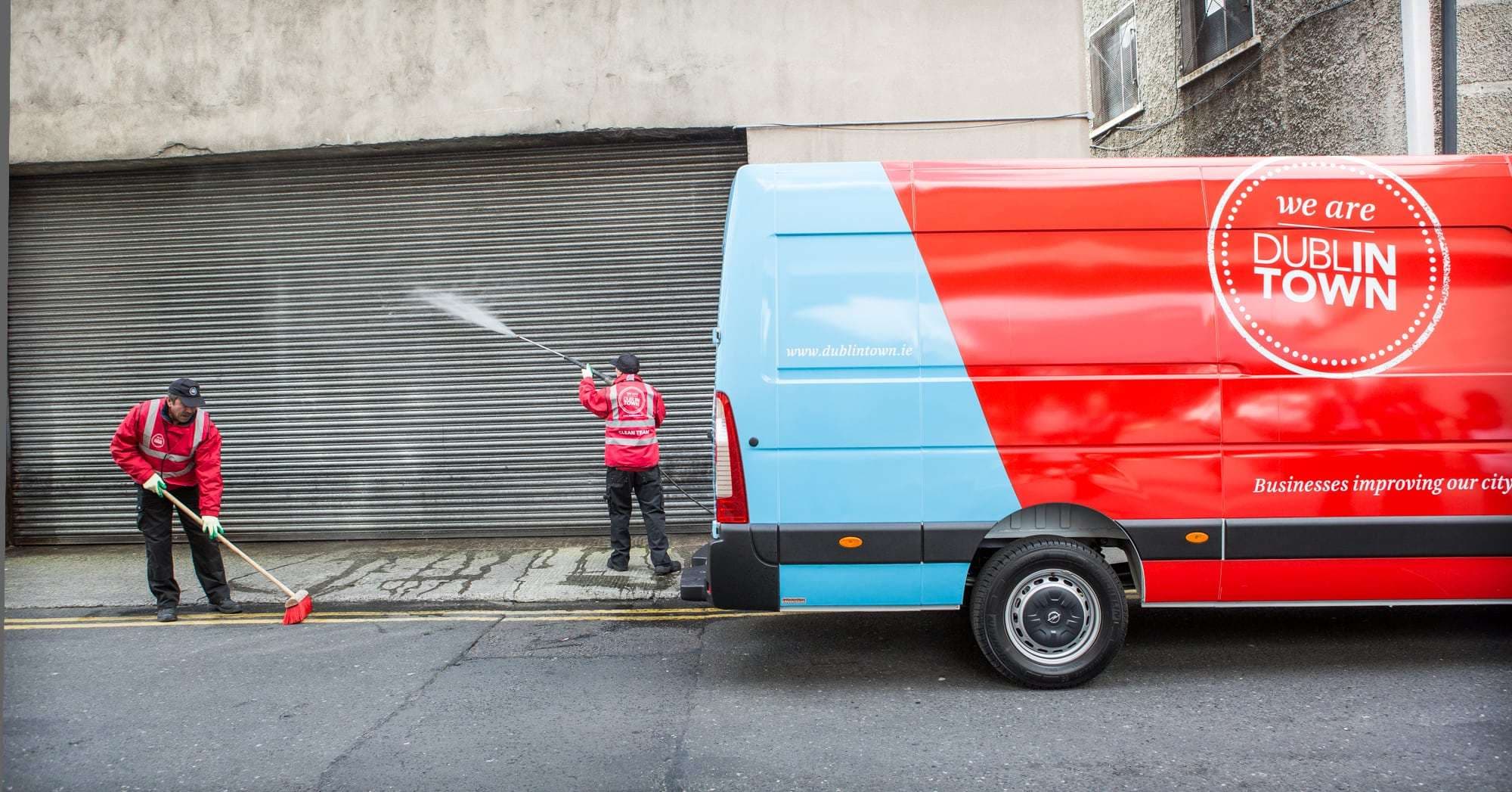 July 14th
Joint Statement from Cllrs Nial Ring and Dermot Lacey
In a joint statement, Dublin City Council (DCC) nominees to the Board of Directors of BIDS/Dublin Town, Cllr Nial Ring and Cllr Dermot Lacey today reaffirmed that DCC does not have and will not be in a position to provide a budget to undertake the cleaning services currently provided by DublinTown within the BID District if the businesses in the BIDS/DublinTown vote to disband the organisation.  The Councillors were responding to reports that the trade unions SIPTU and Impact have written to Dublin City Council Chief Executive, Owen Keegan to say that such services can be provided by Council staff.
In making this statement both Councillors, who are both members of the Dublin City Council Finance SPC, noted that the undertaking of such work would require additional resources which the Council does not have and that any such increase in service level provision would have to be paid for by an increase in rates.
Cllr. Lacey stated that "Dublin City Council Chief Executive Owen Keegan has clearly stated that Dublin City Council does not have the budget to take on the services currently provided by DublinTown and therefore, if Dublin City Council were to discharge these services it would necessitate an increase in the rates paid by businesses and businesses would have no input into the level of such an increase."
He further noted that "such cleaning services could not be provided within the BID area and not in other parts of the city where rate payers also pay their rates, furthermore there would be practical difficulties associated with Council staff cleaning and removing graffiti from private property, which would not be easily overcome."
Cllr Nial Ring added, he was exasperated with the "constant misinformation and lies from the No to Bid campaign"
*************************
Question to the Chief Executive                             Council Meeting 12th June 2017
Q.136   COUNCILLOR NIAL RING
To ask the Chief Executive to confirm whether, or not, Dublin City Council has budgets in place for the following services currently being provided by DublinTown.
Christmas lights in 30 city centre streets b. Graffiti removal from private properties c. Cleaning/powerwashing services for city centre businesses d. Running of ambassador and tourist information services.
Promotional events for city centre businesses such as Dine in Dublin, Dublin Fashion Festival etc.
CHIEF EXECUTIVE'S REPLY:
Dublin City Council (DCC) does not have a budget in place for the provision of Christmas lights in 30 city centre streets
DCC provides a budget annually for graffiti removal from DCC buildings only.  There is no provision for graffiti removal from private properties.
DCC provides a scheduled rostered cleaning service for all city streets however it does not have a budget for a rapid response cleaning service as provided by the BID Company for its members.
DCC does not have a budget in place to provide ambassador and tourist information services.
DCC Events Section has provided for a contribution in the 2017 budget towards the running of Dine in Dublin and Dublin Fashion Festival
Contact details:
Cllr Nial Ring                    087 248 9372
Cllr Dermot Lacey           087 264 6960