New Brand Dublin One is officially launched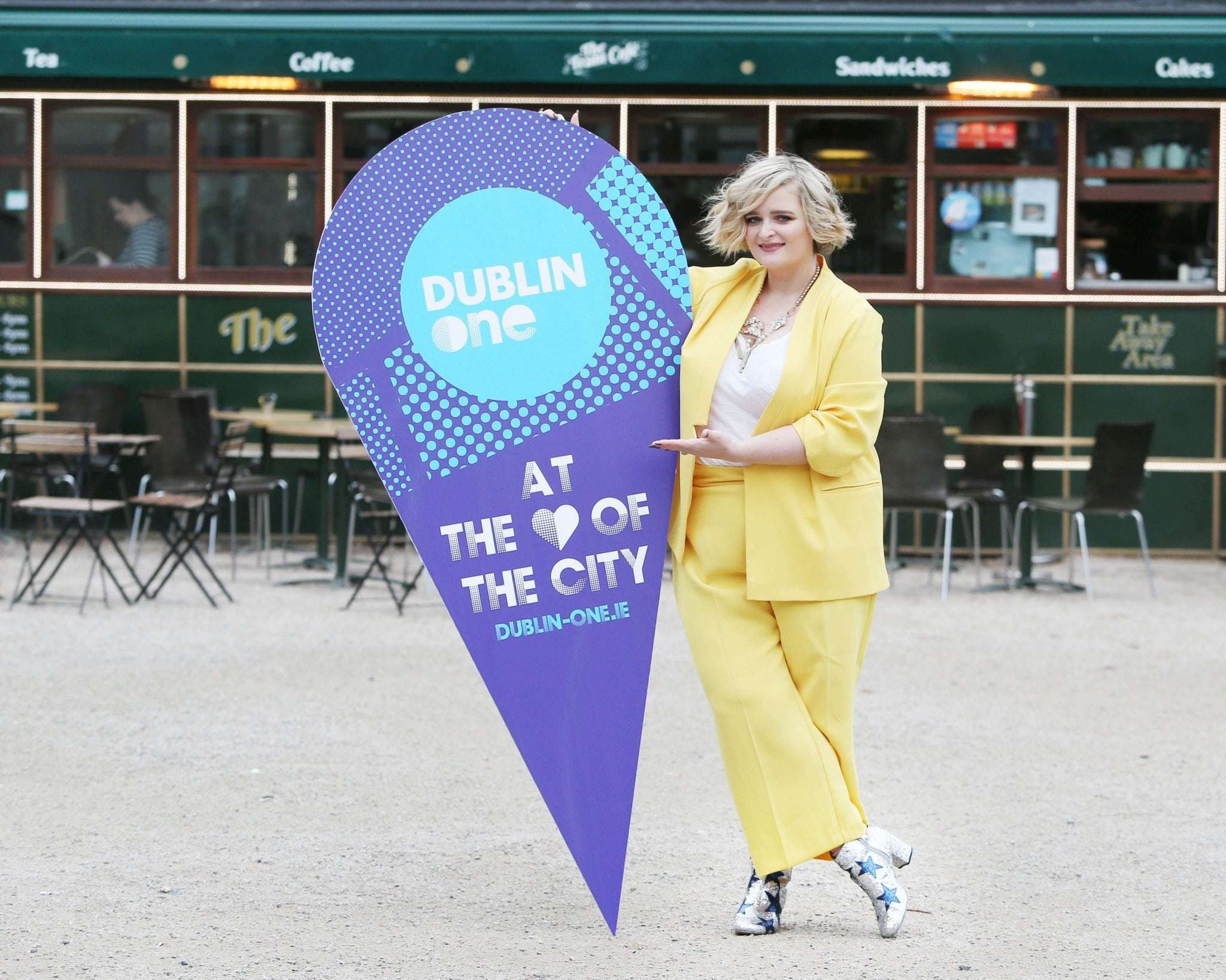 Dublin One at the heart of the city, at the heart of the action is the newest brand to be launched by DublinTown.
We officially launched the exciting new brand that focuses on Dublin City's northside district earlier this week. Dublin One is a unique destination filled with a wealth of retail, culinary, and entertainment offerings – where traditional meets contemporary side by side.
The district spans the streets of O'Connell Street to Capel Street and Parnell Street to the end of Liffey Street with approximately 850 businesses operating in this pulsating area of the capital. Over 600,000 feet travel weekly to these Northside streets, with its 130 cafes and restaurants serving over two million cups of steaming coffee and dishing up delicious meals for up to one million hungry revellers each week. Visitors to Dublin One can discover new worlds of food every day with cuisines from over 17 different ethnicities available, from African, Asian and Brazilian to Greek, Japanese, Moldovan, Vietnamese and good old Irish food on offer, the choice is endless.
With over 350 retail units in the district and four of the country's best known department stores, Dublin One is one of the busiest shopping hubs in the country. Visitors can explore the world from a leprechaun's point of view in Ireland's National Leprechaun Museum, visit the time capsule of Dublin's oldest operating movie theatre, The Savoy. Or, lose yourself in the pages of your favorite book in the Central Library.
To help launch the newest edition to DublinTown's entities, well known Dublin One dweller Louise McSharry was on hand with to officially announce the new initiative at The Tram Café, Wolf Tone Square on November 29th, 2016.
As part of the Dublin One launch, renowned photographer Peter Varga of Humans of Dublin has created an exhibition featuring individuals from the Dublin One area. Peter spent an entire day capturing and experiencing the lives of the people living, working and enjoying what Dublin One has on offer. The photography exhibition of the 'Humans of Dublin One' is free to the public and will be housed in a Dublin One location.
DublinTown CEO Richard Guiney commented:
We are really excited to bring a new identity to Dublin by highlighting the diversity and range of what Dublin One has to offer. We at DublinTown along with the businesses of Dublin One, want to encourage visitors to experience the unique busy streets, the heritage and history which is brought to life through culture, diversity and people, making Dublin One the heart and soul of Dublin city.
Here's some statistics about Dublin One that you may find interesting!
Over 1,000 blow-dries take place across the 15 hair salons in the area
Over 200 people per week brave tattoos and piercings in the eight tattoo and piercing parlours
Over 600 beards trimmed in the seven barber shops
More than 700 movie screenings across the two cinemas
Almost 100 engagement rings purchased from the 17 jewellers
Dublin One is home to the oldest continuously operating maternity hospital in the world
Madigan's pub, North Earl Street is the only pub in Dublin with an original Harry Clarke stained glass ceiling work. Harry Clarke is one of Ireland's best known stained glass artist.
A dog named Molly once had her 100th birthday in Jack Nelsons pub on Capel Street
The Church Bar uses some of the original stage from the Adelphi theatre on Middle Abbey Street. Among the famous acts to walk on the stage were The Beatles, Fleetwood Mac, Bob Dylan, The Rolling Stones, The Beach Boys and Johnny Cash.
The Ilac Shopping Centre opened in 1981 and was the very first shopping centre in Dublin's city centre
Bullet marks can still be seen in the GPO which are from the 1916 Easter Rising