New Campaign: Remember That Christmas in Dublin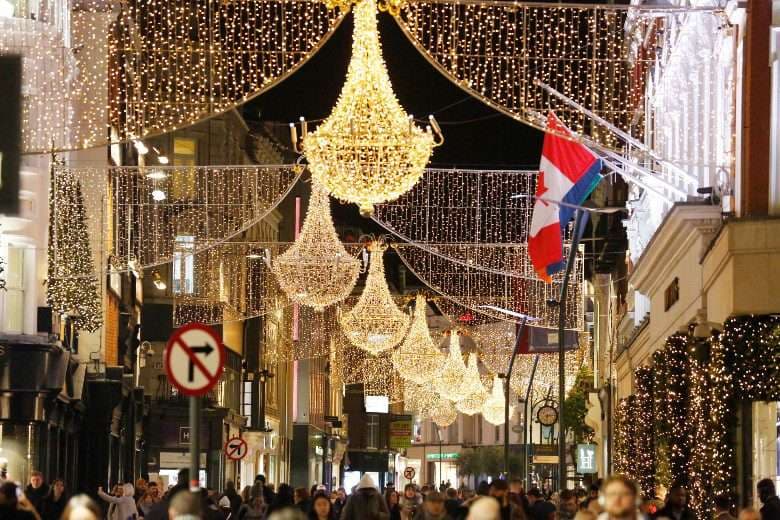 Remember That Christmas in Dublin
New Video Released Encouraging the Public to Support City Centre Businesses
Dublin City Council and DublinTown have joined forces calling on the public to support city centre businesses in the run up to Christmas.
This is a vital time of year for city centre businesses. For some, the few short weeks of the Christmas season can mean up to one third of their annual turnover. The city centre of Dublin has suffered disproportionately from the effects of Covid-19 to out of town locations and the public are asked to come support city centre businesses during these final two weeks before Christmas.
Business group DublinTown and Dublin City Council worked together to get the city reopened and have come together again to create a beautiful video, which shows just how special the city centre is at this time of year and encourages the public to come in to experience it. The main message of the video being; You'll never remember hitting 'add to cart', but you will remember that Christmas in Dublin!, a play on the famous summer song.
Speaking about the city centre at Christmas time Lord Mayor of Dublin, Alison Gilliland said "I've always loved coming into town particularly at Christmas. The atmosphere is so very special and full of Christmas cheer. So come in and do your shopping, meet friends for coffee or a bite to eat, or just walk around and enjoy the city."
Cól Campbell, MD of Bewley's Café Grafton Street and DublinTown Chairman said "Sharing something real this time of year is so special and nowhere can match the Christmas magic of the City Centre of Dublin. Between the sparkle of the DublinTown Christmas lights on all the streets, the beautiful Dublin Winter Lights projections by Dublin City Council and all of the businesses bringing Christmas cheer, it's the perfect place to come make some new lasting memories. By supporting local city centre businesses that are the heart of our city you are supporting Irish jobs and that has never been more important than right now. So please make a day of it and be part of the buzz of town this Christmas!"
Members of the public can visit www.DublinTown.ie or www.Dublin.ie for more information or to plan a day in town. Or follow #WinterInDublin on social media.