New Chairperson of DublinTown Appointed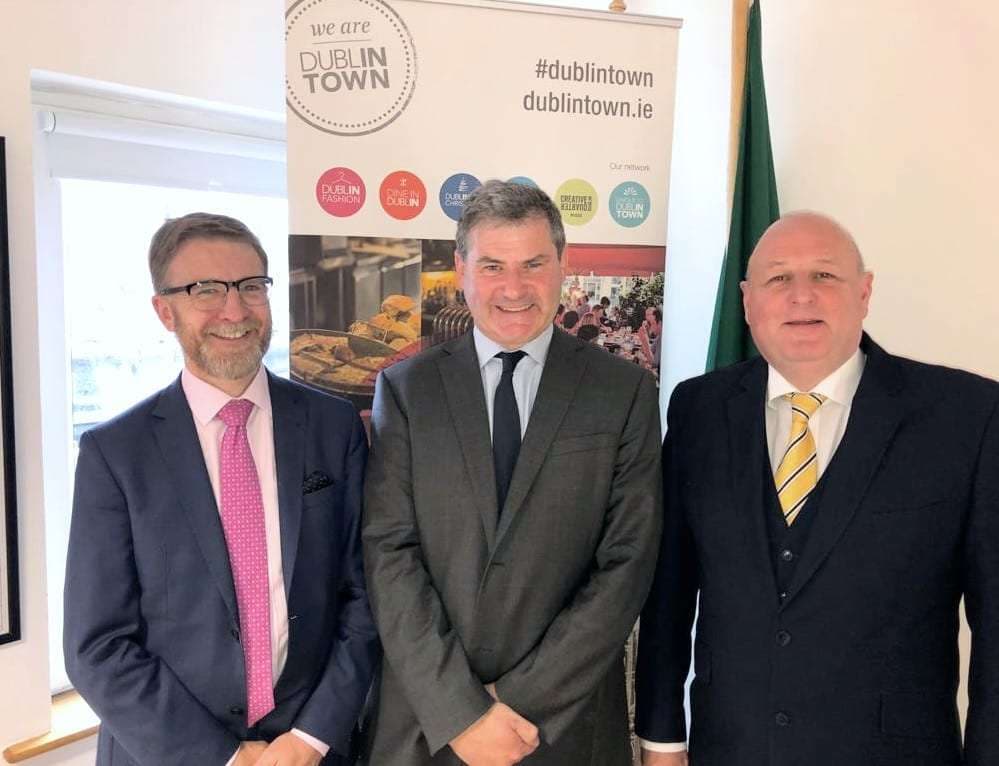 DublinTown has announced Cól Campbell as Chairperson of the organisation.
As Managing Director of Bewleys Grafton Street – one of Dublin's most iconic and celebrated landmarks, Cól will bring his extensive experience and knowledge to the DublinTown board.
Cól becomes the fifth DublinTown chairperson and taking over the position from Lorcan O'Connor, Managing Director of Carroll's Irish Gifts.
Speaking on the appointment CEO of DublinTown, Richard Guiney, noted:
"We could not be happier to have Cól as Chairperson of DublinTown. For the last few years he has been a key supporter in his involvement of DublinTown, from joining as a Board Member to Bewley's hosting the launch of the DublinTown Food and Drink Festival 2019. We look forward to working alongside Cól in promoting the great city of Dublin."
Commenting on becoming Chairperson of DublinTown, Col said:
"As a long-time support of DublinTown, I am honoured to become Chairperson. Dublin is an amazing city and the work of DublinTown to promote it is something that Bewley's is happy to be a part of."
With a wealth of experience in the hospitality sector, Cól brings a welcome perspective to the position.
DublinTown would also like to take this opportunity to thank departing Chairperson Lorcan O'Connor, for his support and guidance of the board over the three years. An exceptional Chairperson, Lorcan led the Board and DublinTown through an eventful term which included DublinTown's successful renewal in 2017.