New Taxi Ranks on O'Connell Street North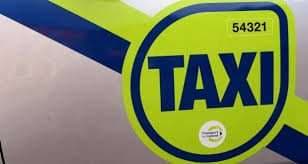 The median taxi rank on O'Connell Street has closed with new taxi ranks in place outside the Gresham Hotel.
The change in location is to facilitate Luas Cross City construction work there.
New taxi ranks that have been agreed with taxi drivers' representatives are now open on O'Connell Street outside the Gresham Hotel, on both sides of Cathal Brugha Street and on Parnell Street (east of O'Connell Street).
The map below shows the locations of new taxi ranks
In addition, Dublin City Council, the National Transport Authority and Transport Infrastructure Ireland are progressing plans to implement other new taxi ranks in the area. These will be located on Prince's Street North and Earl Street North (both night time ranks), on Parnell Street (west of O'Connell Street) and on Middle Abbey Street. It is intended that these ranks will be in place shortly.
For further information on Luas Cross City Works click here