Pride 2023 Competition: Most Creative Display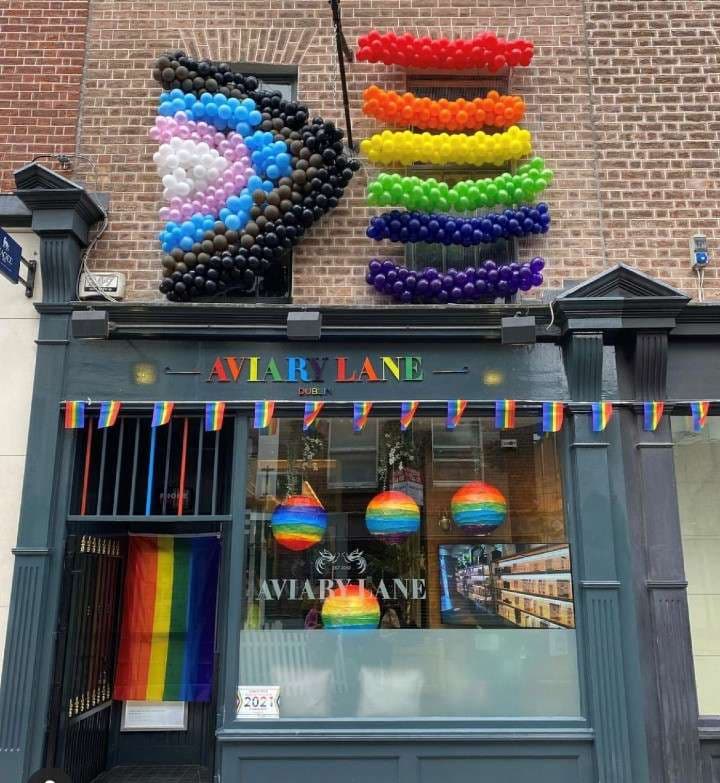 For some fun and to celebrate Pride Month, DublinTown and Dublin Pride have put together a prize for the staff of the business who have the Most Creative Display using the pack items we have provided.
The winning team gets a €500 DublinTown gift voucher.
To enter, send photos of your display (can be a window/door display or a display inside) to clyde@dublintown.ie with the subject line DublinTown Pride Competition and include your business name, location and contact number in the body of the email. The winner will be chosen by the Dublin Pride Team and announced at the end of the month!
You can find out everything else that is planned at DublinPride.ie.
An example of a previous winner is above (Aviary Lane, South Anne Street)