Public Consultation Workshop on Design of College Green Civic Space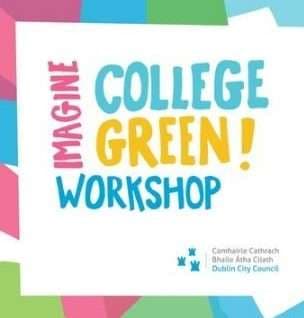 Dublin City Council has organised a public consultation workshop regarding the design of Civic Spaces at College Green. The council is looking to work with businesses in the area to see how this space can be best utilised.
The event takes place on November 16th from 6pm to 9.30pm in the Mansion House, Round Room. This workshop aims to convene a public forum where citizens, interested parties, focus groups and designers can identify and discuss the challenges and opportunities at College Green. The discussions will inform the brief for the designers to be appointed for College Green.
There has already been a huge interest in this event, with registration now full, however, if you wish to be on a waiting list should a space become available you can do so by registering here