Purple Reign for Dublin's Southside as Purple Flag accreditation gets renewed for the 2nd time!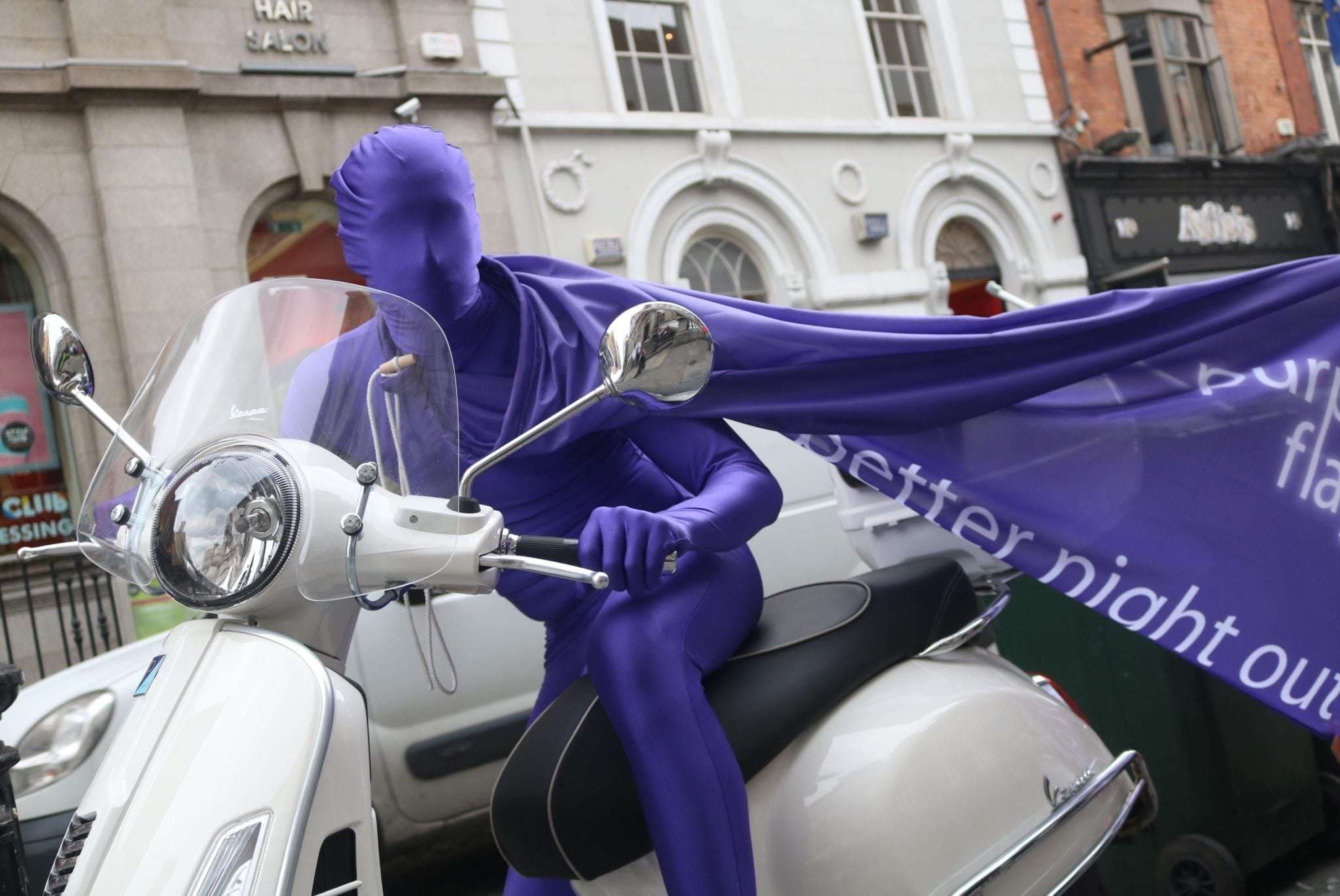 Businesses in the Creative Quarter and Dame District are celebrating with news that the district has renewed its Purple Flag accreditation for a second time.
The international accreditation, which celebrates areas of excellence in night-time economy, requires renewal every two years.
In 2013, the area was one of the first district's in Ireland to achieve Purple Flag status and it was successfully renewed in 2015. Earlier this year, independent assessors came to the district to evaluate the area under a number of criteria including the quality of the offering, ease of movement through the area and the safety & security of the location.
This week, DublinTown, one of the main collaborators for Creative Quarter/Dame District Purple Flag, received news from the ATCM (Association of Town and City Management who award the flag), that the district has successfully retained the prestigious award.
Judges' comments for approving the area's renewal include:
·       Pubs were well managed with customer care being a key focus.
·       Pearse Street Gardai have a public order unit patrolling the area that can be called upon and their high profile vehicular presence alone is comforting to visitors to the area.
·       The quality and commitment of the partnership was exemplary with particularly strong and committed representation from the Gardaí, City Council and ultimately was well-orchestrated by the DublinTown Team. There are strong links to the business community.
·       Research validates that the perception of the creative quarter was of a friendly, lively and safe place
·       The evening economy is obviously well supported by tourist numbers
CEO for DublinTown and Chairman of Purple Flag Ireland, Richard Guiney said: "This is a great achievement for the area. The businesses together with key stakeholders such as the Gardai, Failte Ireland, Dublin City Council and DublinTown, continue to make this area a vibrant and well managed night-time destination. Achieving the Purple Flag status for a third time is a credit to those who work tirelessly to make the area appealing for a better night out."
Operations Manager at DublinTown, Gerry Farrell said: "I am delighted that the first area to achieve Purple Flag status in Ireland has successfully retained this accreditation for the second time. I'd like to thank all the businesses who accommodated the judges on the night of the assessment and showed them just how vibrant this area is after work hours. "
The Purple Flag area within the Creative Quarter and Dame District spans from Dame St to South King St, South Great George's St to Clarendon St.