Responsible Hospitality Institute Project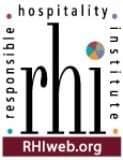 DublinTown is pleased to announce that Dublin City Centre has been chosen by the Responsible Hospitality Institute (RHI) as one of the international partner cities for the first International Night time Management Academy. Dublin will join the likes of London, Amsterdam, Cape Town and Toronto amongst others at an industry conference next month in New Orleans, Louisiana where we will be asked to share our experience in relation to management of the evening and night time economy. DublinTown has been successful in securing Purple Flag status for areas on the north and south sides of the city and DublinTown are seen as leading experts on this topic.
The upcoming conference is part of a wider supported study of city evening time economies and aims to demonstrate the importance of the hospitality industry to a vibrant and well-functioning city destination. DublinTown, working in partnership with other statutory bodies hopes that this experience will help to improve the city's Purple Flag process, inform events and festivals and also give best practice guidance ahead of important city development work.
The purpose of the RHI project is to demonstrate the most effective and sustainable model for evening and night-time economy management through dedicated staff advocating for a safe and vibrant nightlife, the development of city‐wide alliances to implement action plans and combining this effort to yield greater outcomes in harm reduction and night-time vibrancy in the city centre.