Richard Guiney appointed as Regional Chair of the Board of the Association of Town and City Management (ACTM) for Ireland and Northern Ireland.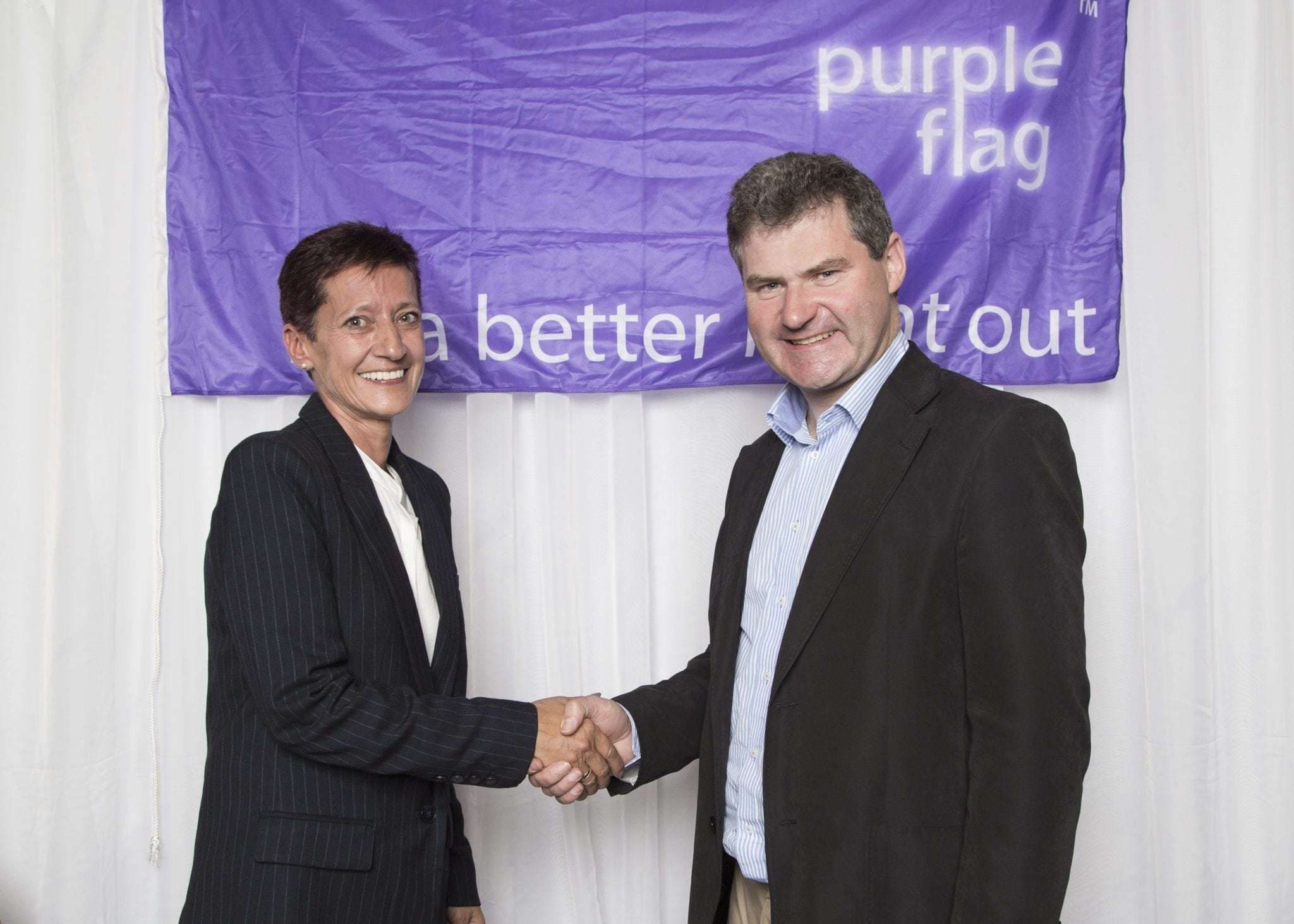 (Thursday, 27th August 2015): Richard Guiney, CEO of DublinTown and current Chair of Purple Flag Ireland, has been confirmed as Chair of the Association of Town and City Management (ATCM) for Ireland and Northern Ireland. Richard takes over from Stephen Dunlop, formerly the town centre manager in Bangor and will sit on the main ATCM board. ATCM is a not-for-profit organisation with members that come from the public, private and third sectors. They include key stakeholders and thought leaders who develop and implement shared visions, strategies and action plans for town and city centres throughout the UK and Ireland. ATCM is a respected voice for town and city management at both a European and wider global level, and is the largest organisation of its kind in Europe.
Speaking about his new role Richard Guiney said:
"I am delighted to accept the honour of chairing the ATCM in Ireland and Northern Ireland. The ATCM has been working for over two decades to ensure that towns and cities are able to reach their full potential, and I believe we can learn from each country and region across Ireland and the UK, as we equip these crucial community hubs to face the challenges, and take the opportunities that the 21st century presents. I have very much enjoyed working with ATCM on the Purple Flag accreditation process, which is promoting excellence in the evening and night-time economies, and am determined to ensure that the co-operation and partnership I have witnessed is replicated throughout the daytime economy also. We live in a 24 hour economy and we must garner the energy and enthusiasm of all interested parties to create towns and cities that we can be proud of and that are truly vibrant."
Alexander Nicoll, Former Lord Mayor of the City of Westminster and Chairman of ATCM said:
"We are delighted to welcome Richard to the ATCM board. As CEO of DublinTown he has tremendous experience in working in both a strategic and 'face-to-face' way with key influencers, decision-makers, consumers and retailers. An active campaigner on policy matters, Richard will bring his wealth of knowledge and strong advocacy skills to our organisation at a time when we are increasingly pushing for progressive and positive town centre thinking at all levels of government."
Shanaaz Carroll, Interim CEO of ATCM said:
"We see significant potential for the growth and application of town and city centre management principles in Ireland and Northern Ireland and with his strong track record of success, and as a widely respected voice in the industry, Richard is the perfect person to help oversee this progress from the heart of our organisation."
ENDS
About Richard Guiney
Richard Guiney is the CEO of DublinTown, Dublin city centre's Business Improvement District. Dublin Town is charged with the promotion of the city centre as a destination of choice for shopping, socializing and a place to do business on behalf of the district's 2,500 businesses. Richard is widely published on issues of place management and has spoken in various locations in Ireland, UK, Continental Europe, Asia and Australia on the subject. In 2014, he was invited to chair Purple Flag Ireland and is now the regional chair of the ATCM in Ireland and Northern Ireland.
About The Association of Town and City Management (ATCM)
ATCM has a membership that spans the private, public and third sectors. As the largest organisation of its kind in Europe, ATCM has over the past two decades evolved into an influential voice for the town and city management community, and as a widely respected authority on policy, innovator of research, and best practice example of partnership working and cross sector engagement.
A not-for profit, mutual organisation, owned by its members, ATCM focusses on the creation, development, and management of vibrant and viable town and city centres.
ATCM offers its members a multitude of benefits including networking, information, research, access to government and training. The organisation also offers tailored programmes in areas of town centre management including the evening and night-time accreditation Purple Flag, Town Teams and Business Improvement Districts.
About Purple Flag
Purple  Flag  is  an  international  accreditation  scheme  for  town  and  city centres in  the  evening and  at night.  It is the "gold standard" for night time destinations.  Like  Blue  Flag  for  beaches,  places  that  meet  the standards  can  fly  the  flag.    Over  60  town  and  city  centres  have  been awarded  Purple  Flags  since  the  scheme  was  launched  by  ATCM  in October 2009; the first places in the Republic of Ireland to achieve the standard were Dublin and Ennis which achieved the award in 2013.  Since that time a further 8 Irish towns have received recognition (Ballina, Bray, Galway, Killarney, Mullingar, Sligo, Waterford and Westport.) The scheme is managed by not-for-profit organisation, the Association of Town and City Management (ATCM) who is working in Ireland through an Ireland-based Manager. Purple Flag accredited towns and cities have proven that they are welcoming to everyone, offer safe ways for visitors to travel home after dark and provide a good mix of venues. Purple Flag towns and cities benefit from more visitors, lower crime and anti-social behaviour and improved perceptions of centres.