Road Closures and Restrictions for St. Patrick's Festival 2016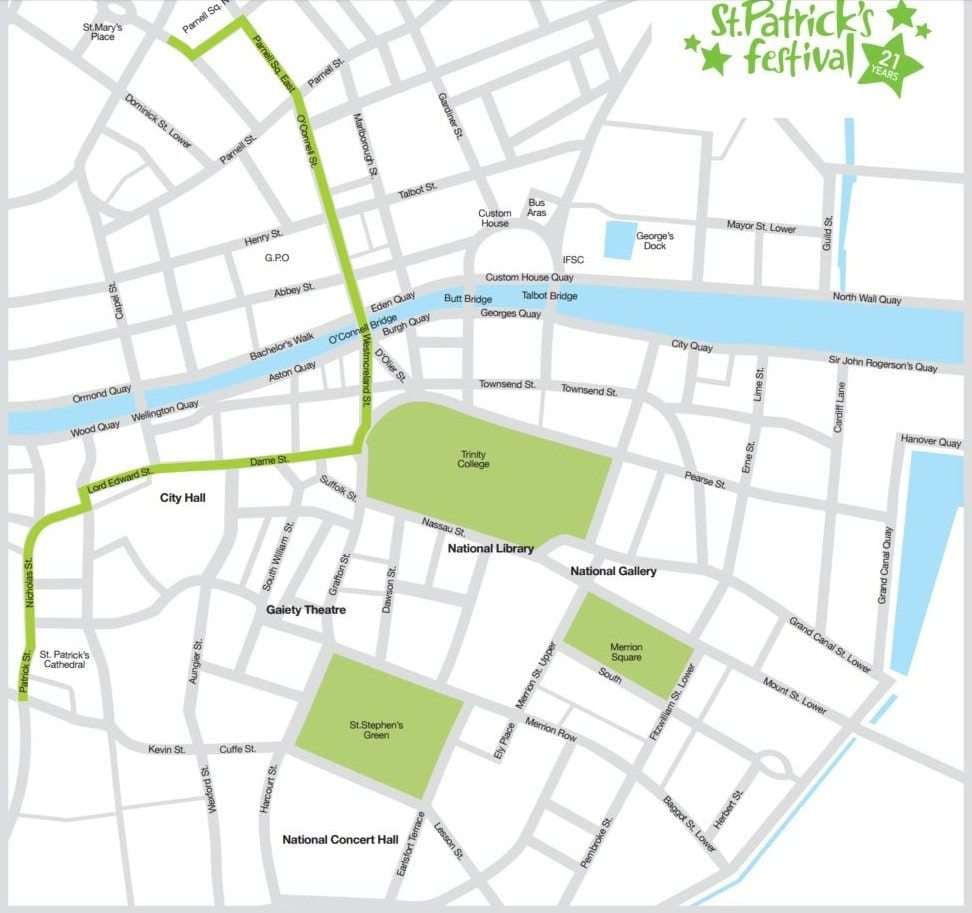 The 2016 St Patrick's Festival is almost upon us and festival organisers have listed further information in relation to road closures and traffic restrictions during festival events. This year the festival is taking place from March 17th to March 20th.
A full listing of road closures and restrictions can be viewed here This information is subject to change and will be updated accordingly.
For full details on this year's St Patrick's Festival see: stpatricksfestival.ie