Road Closures during Rock n Roll Dublin Half Marathon & 10km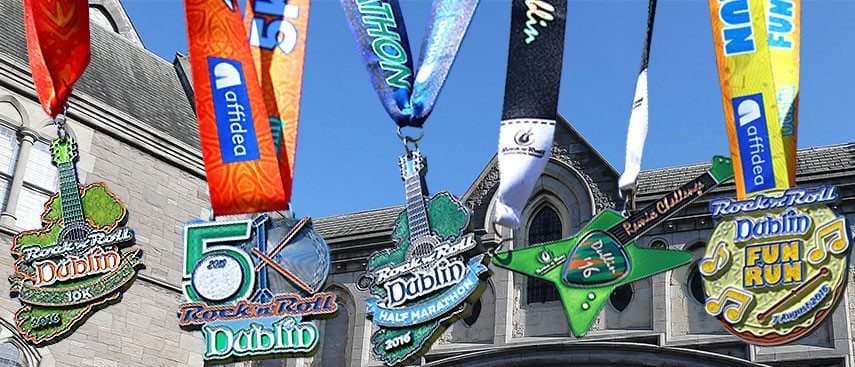 The Affidea Rock 'n' Roll Dublin Half Marathon & 10km takes place on Sunday August 7th.
Road closures will be in effect within the city during this event, which is expected to cater for 8,000 participants across Ireland, UK, USA and other foreign countries.
The 13.1-mile course will start at 8.30am from North Wall Quay and will finish in the Phoenix Park. The last athlete is scheduled to cross the finish line at 12:16pm.  The run will be operated on a rolling road closure basis with full road closures in operation (by order) on the morning of the event also.
All streets, roads and junctions that will be affected by rolling road closures are listed below:
START – North Wall Quay,

Custom House Quay

Memorial Bridge

George's Quay

Burgh Quay

Aston Quay

Wellington Quay

Essex Quay

Wood Quay

Winetavern Street

Thomas Street

Bridge Street

Cook Street

Merchant's Quay

Ushers Quay

Ushers Island

Victoria Quay

St Johns Road West Military Road

Royal Kilmainham Hospital

Inchicore Road

Sarsfield Road

St Laurence's Road

Chapelizod Road

Conyngham Road

Phoenix Park

Chesterfield Ave

Acres Road

Khyber Pass

Military Road

St Marys Lane

Upper Glen Road

Ordinance Survey Road

FINISH – Chesterfield Avenue
Temporary road closures on Sunday August 7th have been sought at: North Wall Quay/Castleforbes Road Junction to Seatruck Ferries roundabout (North Wall Quay/East Wall Road junction) from 2am until 11am.  
A map of the route can be viewed here or at www.rocknrolldublin.com where you will also find further information about the event.
The race organisers are working in partnership with the Gardaí to ensure that there is minimum disruption to the residents and businesses along the route for the duration of the event. As per legislative guidelines, the specific road closures for this event will be advertised through Dublin City Council in the national newspaper.
A full and comprehensive traffic management plan will be put into effect around these road closures. Further details on this can be found on the Dublin City Council website.
Please note that these road closures highlighted above will impact Dublin Bus & LUAS services. Please see your service provider for further details.
Affidea Rock 'n' Roll Dublin Half Marathon & 10k – Course Map 
For full details on the Rock n Roll Marathon please click here