South William Street wins 'Great Street' award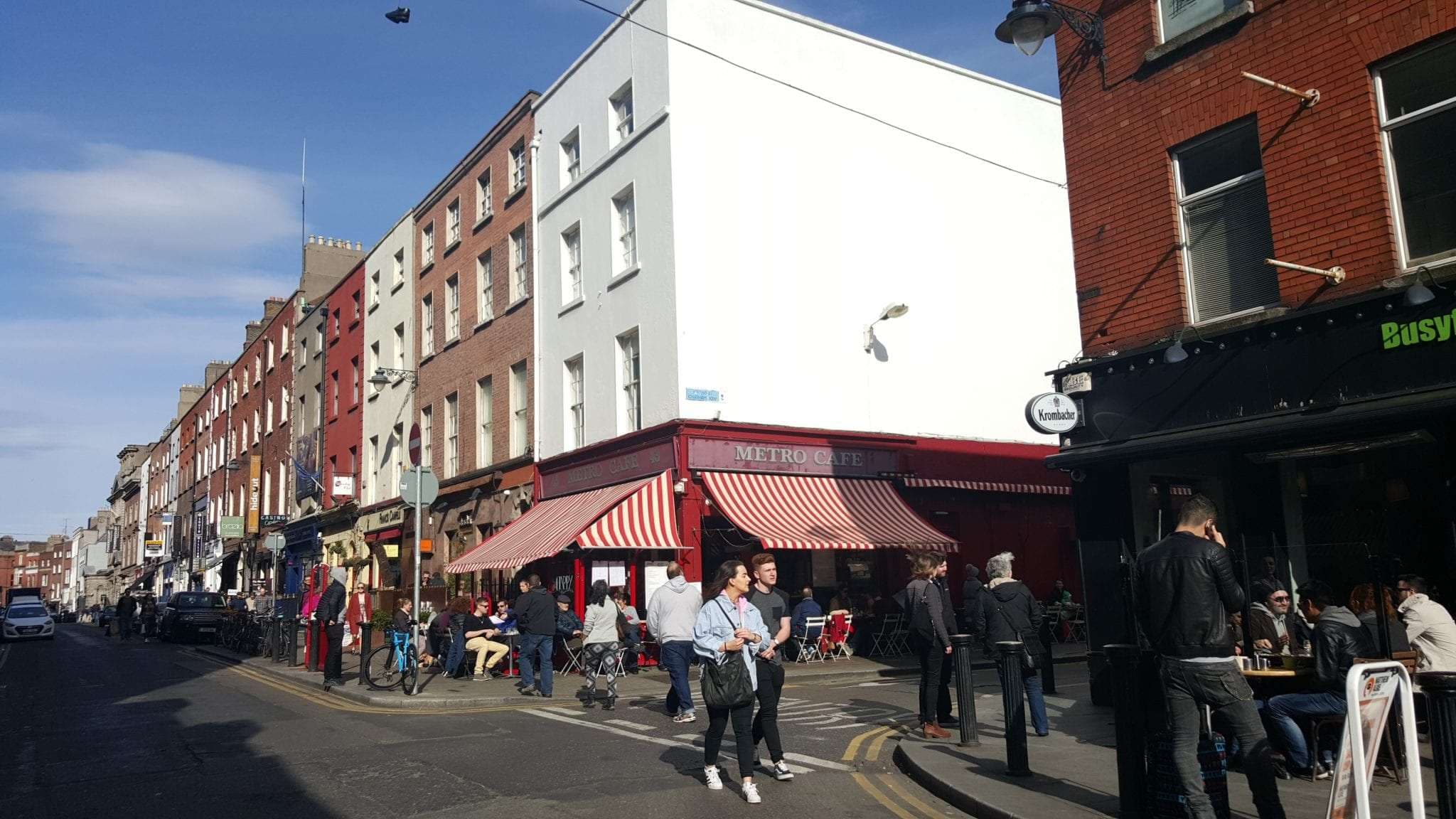 South William Street wins prestigious award and is officially declared a 'Great Street' by The Academy of Urbanism.
Last night (November 7th, 2018) Dublin's South William Street was announced the winner of the Great Street Award during the 2019 Urbanism Awards in London.
The street was shortlisted with other streets – Argyle Street in Glasgow and Kirkgate in Leeds. South William Street was proposed by the Dublin City Architects office and the application was supported by DublinTown.
DublinTown was asked to assist in preparing the application and in making arrangements for the assessment visit. For the application we used our own research, footfall data and analysis. We also worked with the Dublin City Architects to plan the assessment visit.
This visit, in September 2018, included guided tours of the street and key buildings, as well as introductions and interviews with a wide range of businesses on the street such as the Powerscourt Centre, the Irish Georgian Society, Grogan's Pub, Aspire Digital, Taste Food Co and Platform 61.
In the lead assessor's report, Alistair Barr said: "The street has consistently had to reinvent itself and each reinvention has added layers of richness and delight to the street's special place in Dublin. The small grain of development allows start-up businesses to flourish and the supportive nature of the business community has encouraged growth"
The assessors also noted that this is one of Dublin's "most important intact Georgina Streets". "The Grafton Street Quarter Public Realm Plan is integrated and supported by [DublinTown] Dublin's City Business Improvement District (BID). The assessors were impressed by the way the Council and [DublinTown] work together."
"[DublinTown] takes a keen interest in the street. It is the biggest BID area in Europe with a large turnover …There is a dedicated Project Manager for who has developed good relationships with local businesses."
DublinTown CEO Richard Guiney commented on the win, saying "We were delighted to work with the City Architects office in the preparation of the submission for the Academy's "Great street" award. The Academy recognises places across Europe that have achieved excellence across many categories. We feel that South William Street is a shining example of what can be achieved when businesses work together to achieve a shared vision in cooperation with a supportive City Council. I want to pay special thanks to those businesses who took the time to meet with the assessors during their visit. Their pride and passion for their street was evident to all. We look forward to seeing the area develop further with the planned improvements outlined in the Grafton Area plan."