Sun shines on Family Day event supported by DublinTown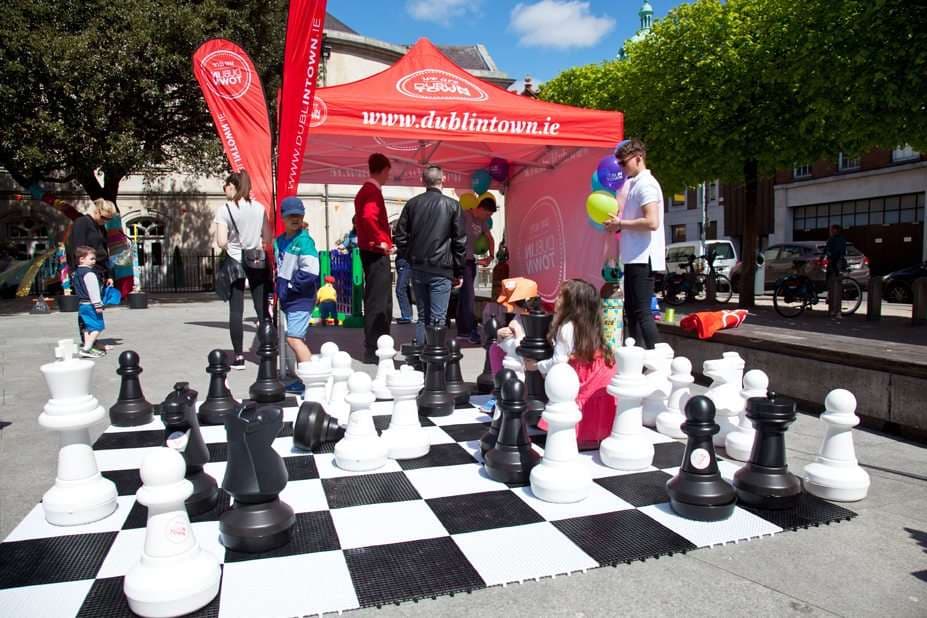 Over 6,000 people attended the annual One Family Family Day Festival in Wolfe Tone Square at the weekend.
The sun beamed down on families who took to Wolfe Tone Square, Jervis Street on May 15 to enjoy a jam packed schedule of events organised by One Family and supported by DublinTown. Neighbouring businesses like Cineworld got involved in the event that aims to celebrate families of all diversities.
Games like Connect 4, Chess, Skipping, and hula hoop were enjoyed by kids young and old during the 6 hour event. There was also facepainting, magic, comedy, dance, games, arts and crafts, facepainting, balloon modelling and lots more.
MC on the day was magician Brian Daly who introduced a number of acts including Professor Plunger
and Comedian Joe Rooney. Kids also got to find out what its like to sit on a Garda motorbike as well find out what it's like to be behind the wheel of a Dublin Fire Truck. The atmosphere on the day was electric and there was plenty of information of families who wanted to know more information about One Family as well as organisations that could be beneficial to their family. Families were also invited to draw their family portrait on a leaf template and be part of Ireland's Biggest Family Tree.
[SlideDeck2 id=7651]
This event is inspired by International Day of Families which is held on May 15 annual and was established by the General Assembly of the United Nations in 1992. One Family celebrates all types of family – one-parent families, step families, the traditional married family, adoptive and foster families,  blended and extended families, those with opposite and same sex parents.
DublinTown is delighted to support this event and would like to thank all our members who got involved on the day. We look forward to working with One Family on their next big family day out!
Check out the video below, to see just how the day went: