Training Available For DublinTown Members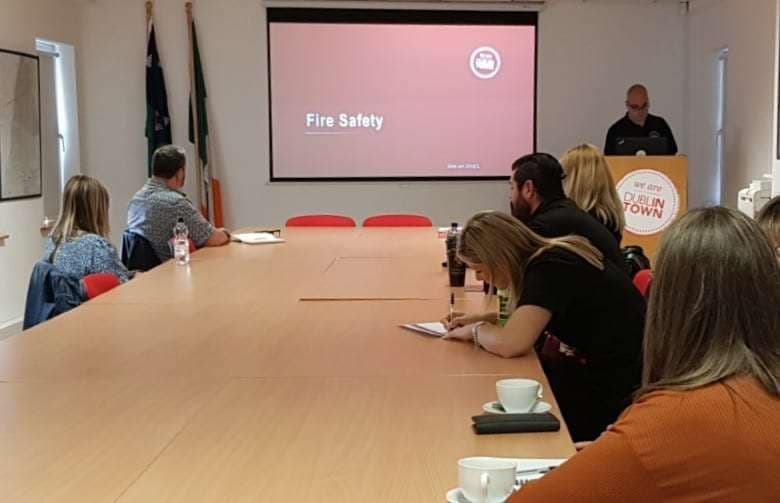 Due to demand and positive feedback, DublinTown will now be running our training sessions for DublinTown members more often.
We currently offer Fire Safety & Manual Handling (with more to be added soon).
If registering 1-3 people, you can still register for our open weekly training sessions.
If registering 3 or more people, simply contact damon@dublintown.ie and we can organise your group to a date and time that is convenient.
---
Our Fire Safety Course covers:
The science of fire
Fire Safety legal requirements
Employer responsibilities in relation to fire safety
Explain the Fire Triangle
Identify fire hazards
Explain fire procedures
Compare and contrast the different types of Fire Extinguishers
Demonstrate the correct use of Fire Extinguishers
Outline the roles of a Fire Marshal/ Fire Warden
Our Manual Handling Course covers:
General knowledge of legislation covering manual handling in the workplace
The ability to carry out a manual handling risk assessment
An awareness of the structure of the back and the injuries arising from incorrect manual handling techniques
Theoretical and practical knowledge in safe and correct manner of various lifting techniques
These courses take place in the upstairs office of DublinTown, Abbey House, 43-45 Middle Abbey Street, Dublin 1, D01X8R2 (across the street from Arnotts/beside The Gin Palace).
Places are limited and registration is essential. Participants are advised to wear comfortable clothing (trousers, flat shoes) on the day.
---
Please note: there is a nominal charge of €10 per person for our Fire Safety and Manual Handling courses. This is to cover the cost of certification and accreditation. Payment can be made by card or bank transfer. To arrange payment please phone: 01 6334680.
If you have any queries please email damon@dublintown.ie