Updated: College Green Closures in DublinTown (September 20th & 22nd)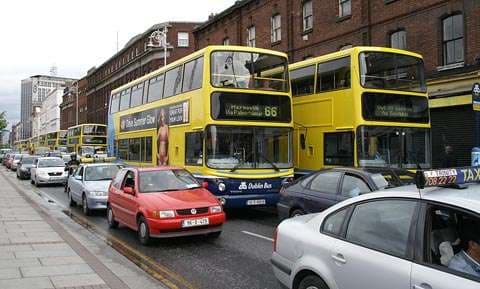 Please find information that we have been asked to pass along on upcoming road closures in the DublinTown district.
Culture Night Road Closure September 20th
With Culture Night approaching we have been asked to pass along information for one of the events taking place at One Central Plaza, Dame Street that will require a road closure on the evening of Friday, 20th September.
There will be:
Aerial Show– this will run from approximately 8:30 pm until 11pm
Security and Event Staff will be on location during all periods of activity
To facilitate the Aerial Show road closures will be in place, however they will endeavor to work to provide vehicular access for as long as possible
Road Closures will take place from 7pm – 11pm throughout the Dame Street and College Green area. This area will become pedestrianised during this time
Further information on the associated road closures (including map) can be found at this link.
Car Free Day September 22nd
College Green will be impacted as part of World Car Free Day on Sunday, September 22nd. This will involve the pedestrianisation of the area with associated road diversions.
Businesses are advised to be aware of the traffic management plan (linked below).
Click here for the event and traffic management plan for World Car Free Day.