Updates on DublinTown Rapid Response Cleaning Crew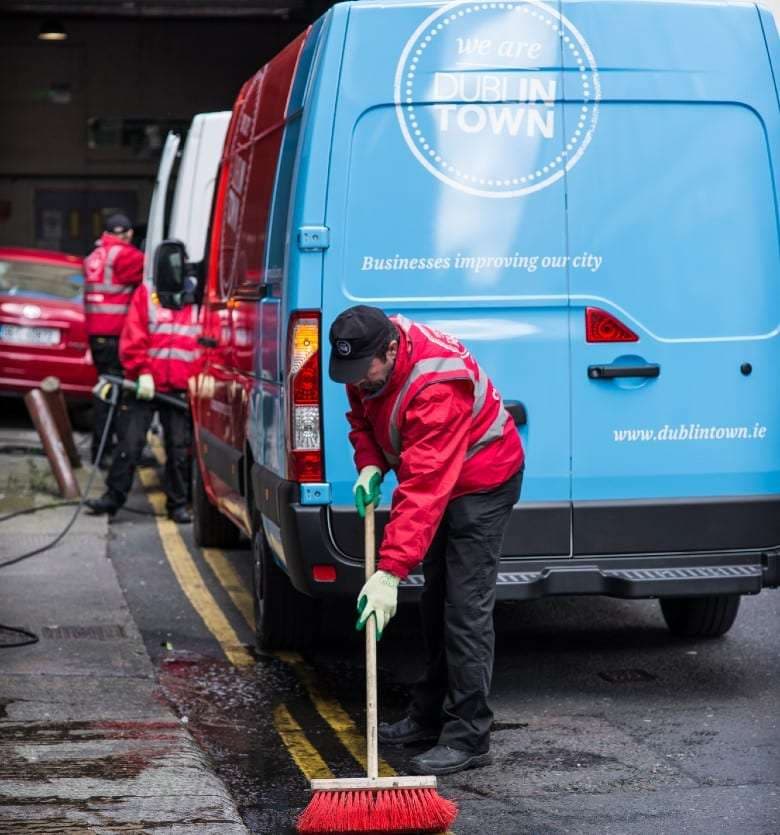 Sometimes you don't realise how much work goes into keeping a city clean.
With a footfall of over 300,000 people each day, one of the services that DublinTown provides is maintaining the standards of the district. Employing a day and night-time team, DublinTown's Rapid Response Crew deals with over 12,000 incidents each year.
This involves cleaning works, the clearing of drains, pest control and the removal of all the diverse types of waste that impacts Dublin. The work itself isn't pretty – but we hope the streets afterwards are.
In the second quarter of 2019 alone (April – June), the following was removed from the DublinTown area by our Rapid Response Cleaning Team:
27.9 Tonnes of Waste
110 Pallets
39kg of Glass
This takes 4840 hours in labour to achieve – working day and night to improve the DublinTown area.
For those members of DublinTown who wish to avail of this service, simply call our offices between 8am and 5pm on 01-6334680 or email info@dublintown.ie seven days a week.
Please contact DublinTown for further information on our 'Night Crew'.