Wolfe Tone Square planning consultation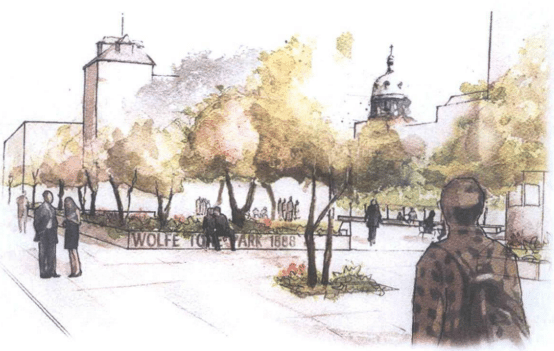 Wolfe Tone Square, the area adjacent to the Church Bar & Restaurant off Mary Street is to undergo something of a regeneration as new plans were put out to public consultation. The plans can be viewed on the City Council's planning homepage using reference number 4144/16, the public consultation period will end on January 9th 2017.
DublinTown has been active in working with Dublin City Council and local businesses to improve the experience of the park and a working group was established to help drive footfall to the area through the scheduling of a number of popular events. We are hopeful that the proposed plans for the square will further improve the area and the overall Dublin One offering by providing a welcoming and flexible public space that is suitable for casual relaxation or for family friendly events.
More detail on the plans can be seen here and here.