The Future of Dublin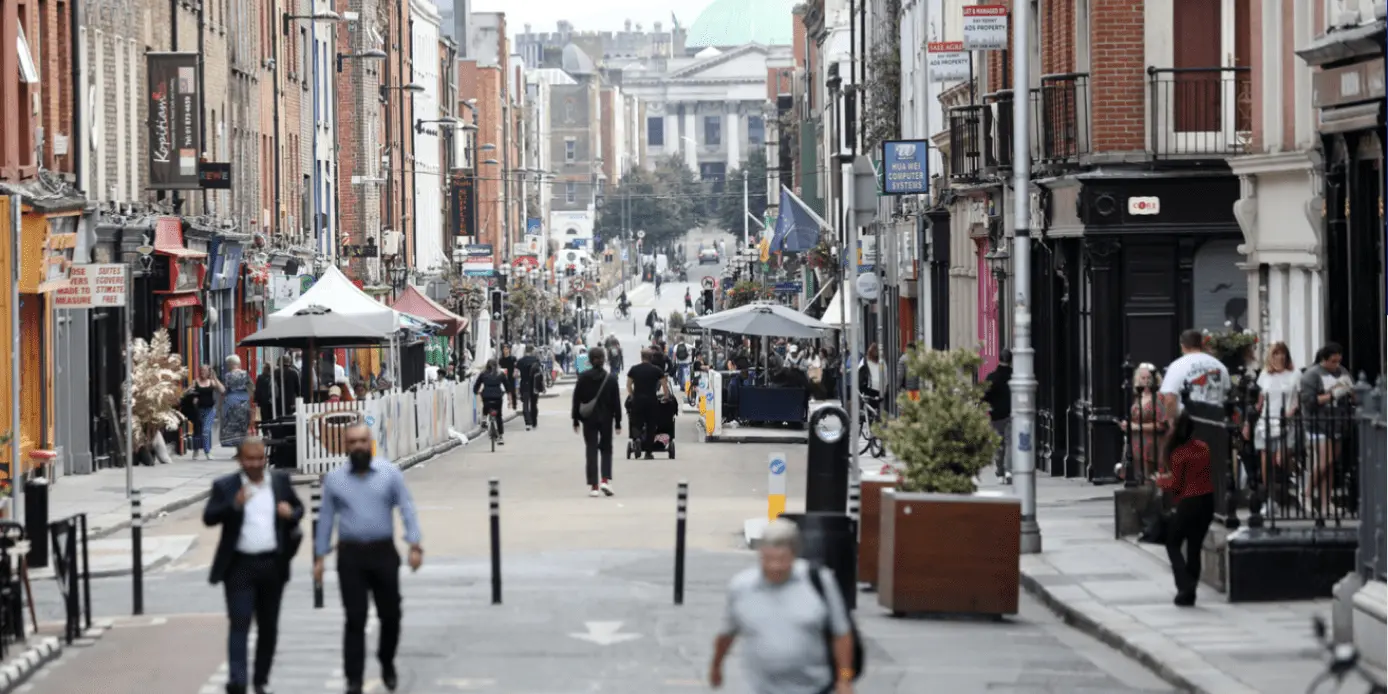 We are living through a period of great change. It is timely to consider the city's positioning and likely uses in the coming years together with the adaptations that will ensure we remain relevant to the needs of Dubliners and visitors in the 2020's and beyond.
Pedestrianisation
Support for pedestrianisation of city streets has grown remarkably in recent years. Dubliners consistently express their desire to see the creation of pedestrian zones where people can roam safely with their friends and family. There is overwhelming support for the creation of a pedestrian zone from College Green to Stephen's Green taking in the Grafton and Creative Quarters.
Support for pedestrianisation is largest amongst the ABC1 population and is likely to result in additional spend in the city. We had a glimpse of this during the trial pedestrianisation of south side streets in the summer of 2020. Footfall rose during the trial and spend improved on the relevant streets. This finding was consistent with research conducted by Red C on behalf of DublinTown in 2016. This research compared the spend of those who are more likely to visit following increased pedestrianisation compared with those who say they would be dissuaded from visiting. The result was a clear endorsement of additional pedestrianisation.
---
Use of the Public Domain
DublinTown advocates for the intensified use of the public domain. We believe that businesses should be enabled to use outdoor furniture without incurring excessive license fees. We have produced proposals that would enable the Council to license outdoor seating at reduced rates where cleaning, maintenance and good quality furniture is provided by the business.
For more information on how DublinTown plan to improve the city, see the full report below: