Purple Flag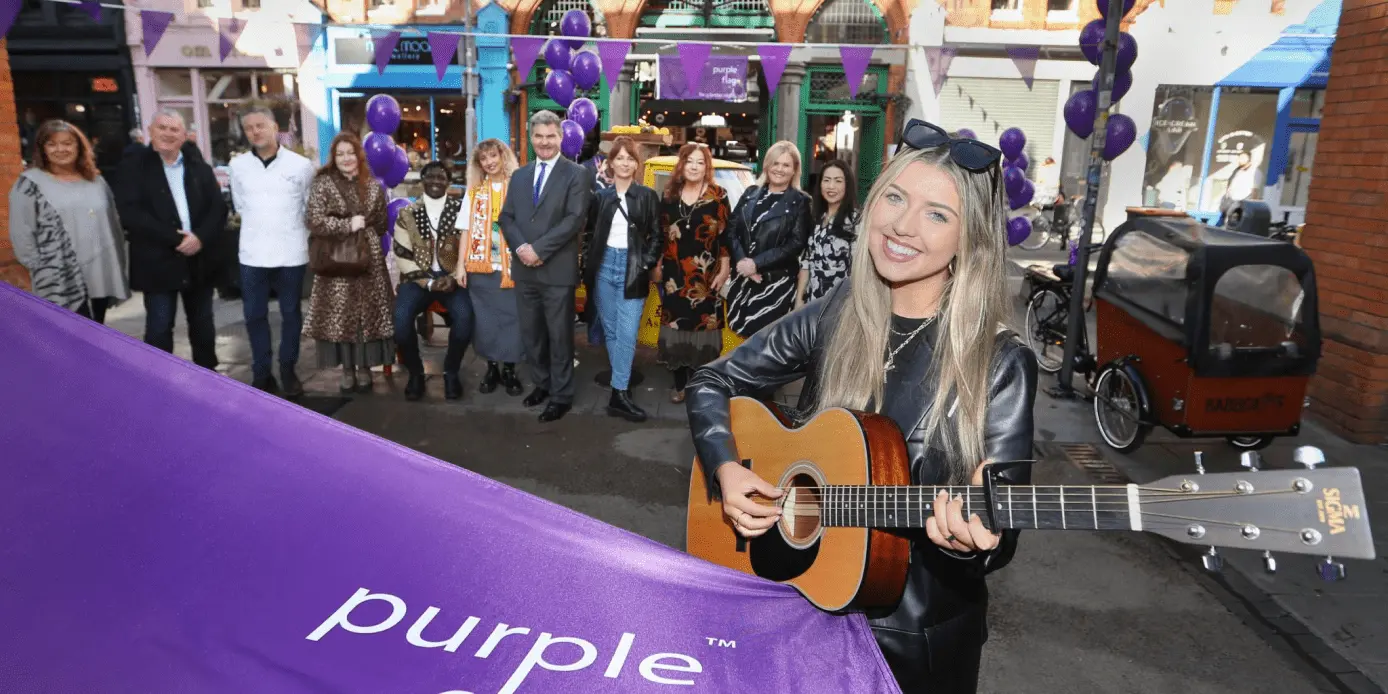 What is Purple Flag
Like the Blue Flag given to Ireland's finest beaches and the Green Flag that flies in the most eco-friendly schools, the Purple Flag is an international accreditation scheme that honours excellence in the appeal and management of a town or city centre area after 5pm. Dublin is just one of 40 cities in Europe to be given the badge of honour.
The first ever Purple Flag accreditation in the Republic of Ireland was on February 4th 2013 for the Creative Quarter including the Dame District area. This area joined the town of Ennis, Co Clare in being the first in the country to receive the prestigious, international Purple Flag award. The award is given to an area as a result of its excellence in the night-time economy.
---
DublinTown's Purple Flag
DublinTown put forward an application to have the full Business Improvement District (BID) area accredited for Purple Flag. We are pleased that this application was successful and as of October 2022 the full district now has Purple Flag status.
Purple Flag is a partnership between DublinTown, Dublin City Council, An Garda Síochána, Fáilte Ireland, transport stakeholders including Dublin Bus and the NTA, the Local Community Safety Partnership and local businesses. The award is judged and presented by the Association of Town and City Management (ATCM).